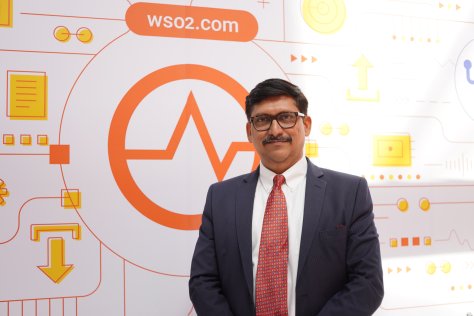 Uday Shankar Kizhepat, Vice-President and General Manager at WSO2, on what makes the company uniquely positioned to help companies accelerate the delivery of new digital experiences for better business outcomes.
Tell us about WSO2
At WSO2, we provide free, Open-Source software – which can be used and improved by anyone – together with valuable business services that help customers save time at a reasonable cost.
We believe open source to be the future of the industry, where permissive Open-Source licenses provide the greatest alignment between the interests of creators and the users of software.
Tell us about the business value of Open-Source
Let's look at some statistics first: Around 78% of businesses are now operating on Open- Source software; more than 50% find open source to be more secure than proprietary software. All these businesses can't be wrong. Today it's not just about long-term financial savings for your organisation. Open-Source empowers the CxO in giving back control over budgets and of the overall architecture. The 4 main principles we value that inherently benefit our customers are:
Rapid innovation by integrating Apache and other Open-Source projects.
Affordability by not having to pay heavy licensing costs.
Visibility into how the products operate under the hood.
Flexibility in configuring and extending the Open-Source code to meet your requirements.
At WSO4, we believe that open source is the future of enterprise collaboration. Open-Source is the basis for enterprises to collaborate together to evolve software mutually in ways that they need.
In your experience, how can businesses stand out from competition in the backdrop of a rapidly changing, transforming technology landscape?
Business in the region is once again on the upswing following a successful recovery from the pandemic. The growth of e-commerce and other online channels are increasing organisations' demand for new technologies that provide rich digital experiences to customers, consumers, and partners. Every company has evolved into a software company, and most decision makes are beginning to realise that the only way they can stand out from competition is to create superior digital experiences.
Let's talk about the channel ecosystem. How important are channel partners for your go-to market strategy?
With a significant percentage of WSO2's business in the region being carried out through the channel, the company recognises this as an integral part of its market strategy. Over the past year, WSO2 has significantly grown its channel ecosystem, with focus on partners that can add value for customers through a consultative approach. We also empower our partners with training and online resources that enable them to stay current with the latest advancements in our solution portfolio.