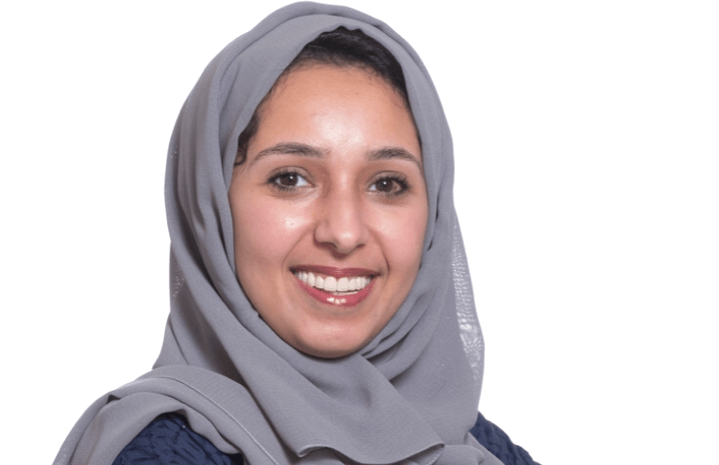 Reem Alsuwaidi, the UAE Central Bank's senior manager of IT architecture and services tells tahawultech.com about her career aspirations.
Tell us about your background. What projects are you currently working on?
I have a master's degree in computer science from Abu Dhabi University, and I'm currently studying for my PhD. At the Central Bank, we aim to provide the most effective and innovative technology solutions to enable the UAE to become one of the most advanced economies in the world. Technology is a key strategic enabler and is critical for maintaining the stability and performance of our economy.
My career in enterprise architecture stems from my passion for computer science, maths and science. Enterprise architecture is the methodology by which an organisation achieves its objectives in the best possible way. It involves the alignment between data, applications, technology, and business processes. To achieve this, we make sure that our strategy is aligned with our objectives, using the right applications, storing and accessing the right data, while deployed on an optimum infrastructure to achieve the best results. It is like building a house – my job is to make sure that this house is designed in a way that will be optimum for the current and next generation with no unnecessary additional expense.
Why did you choose to work at the Central Bank of the UAE?   
I decided to work at CBUAE to make a difference to the country. CBUAE is one of the UAE's top institutions that aims to foster growth, innovation and stability and enable the UAE to become a regional and global financial centre. I come from a banking background and I aim to implement efficiency initiatives that could really benefit the financial sector.
Working at CBUAE is great for many reasons, but the most important one for me is the people. At the end of the day, it's a place where I spend eight hours or more a day, so working with people that I can communicate with is essential not only for my professional goals but also for my well being and emotional goals. It is very important to work in a healthy and motivational environment and in that respect CBUAE is like a family.
Have you introduced any new initiatives at work or tried to encourage new ways of working?
I have introduced a couple of architectural, procedural and technological initiatives which have led to secure performance enhancements in several areas of the financial sector. I believe one area in which I have had a big impact is people capacity building. Even if you have the best applications in the world, you cannot run them unless you have people with the right skills to do so and you need to have highly effective levels of communication between teams. I have spent a lot of time building competency levels, introducing effective communication principles and team building.
What are the main challenges you have faced during your career and how have you overcome them?   
One of the main challenges I faced in my professional life is being an Emirati woman in a sector typically dominated by men. Another challenge has been being a working mother while trying to complete my masters and PhD. I have managed to overcome these challenges and obstacles by having a very supportive family who have assisted me all the way.
What advice would you give to the next generation of Emirati women?
It's so important that you're happy with what you're doing. For example, I am currently doing my PhD in bioinformatics, which is a different field from enterprise architecture. However, I chose this subject because of my passion for learning about new and innovative subjects. The key is to make connections so that you can successfully apply what you have learned in your studies at work. My advice is to always expand your knowledge and find ways that you can apply that knowledge in other areas of your life. Always try to learn something new every day and apply it to whatever you're doing.  
Tell us about the Central Bank's initiatives to develop UAE youths and nationals, and how they have benefited you?   
CBUAE proactively invests in talent, training and capacity building for new and existing employees. At the Central Bank I was perceived as a talent with a high caliber, and so I was able to become engaged in multiple programs that have really added to my skillset.
Who has most influenced you and contributed to your career development?
One of my managers in a previous role supported my professional development, especially as an Emirati woman giving me lots of exposure and responsibility early on. This included support in terms of coaching, as well as communicating directly with international vendors to enhance and manage complicated live systems. From the beginning, a lot of trust and expectation was put on me and I knew I had to rise to the challenge. This allowed me to develop my technical capabilities quickly and to a very high standard, something which will stay with me for life.
What was the last book you read?
'Outliers' by Malcolm Gladwell. I love how the author goes through all the statistics to draw out a valid scientific analysis for outliers.
If you were to write an autobiography what would the title be and why?
"The happy element". Because I am in control of my own happiness, I am the "the happy element". I believe that we put up barriers in our minds that are based on assumptions about our communities or people we know, and these have a negative impact on our progress. Usually, Emirati women will refrain from taking certain actions because they are fearful of the reaction they will get from the community or their family. Families and communities are now more supportive than people think, and my advice is to refrain from creating those barriers and to always surround yourself with positive people.