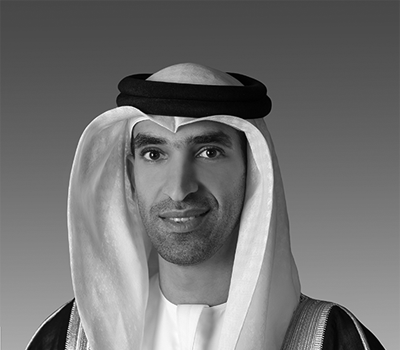 While people of all ages share the goal of maintaining a sustainable and healthy planet, it is the youngest members of the global population who can have the longest influence and make the biggest contribution to sustainable living.
Today young people in the UAE have a unique opportunity and responsibility to continue the environmental conservation efforts of their forefathers in safeguarding the UAE's natural heritage. They are in prime position to make the most significant contribution to sustainable living and ensure the biggest impact, as they find it easy to communicate and share their ideas while also being more receptive to change and adopting new perspectives.
As critical thinkers, change-makers and communicators, youth play a pivotal role in achieving the 17 sustainable development goals (SDGs) and 169 targets set by the United Nations in the 2030 Agenda for Sustainable Development. Young people today actively champion efforts to enact change that will make the world a better place.
In the UAE, the Ministry of Climate Change and Environment (MOCCAE) seeks to promote this trend through encouraging young people to take up green entrepreneurship. In 2017, the Ministry launched the Climate Innovations Exchange (CLIX) that connects young entrepreneurs with investors to help implement sustainable climate change solutions. Potentially, CLIX could direct funding worth millions of dollars to green projects.
Although the UAE has some of the largest oil reserves worldwide, its leadership places great importance on setting plans and strategies to diversify the country's energy sources and increasing the use of renewable and clean energy.
The UAE has launched several remarkable initiatives at a federal and local level, including the UAE Vision 2021, the UAE Centennial 2071, and the UAE Energy Strategy 2050 that has set the ambitious target of increasing the contribution of clean energy to the country's energy mix to 50 percent by 2050.
In the coming years, the UAE aims to reinforce its status as an environmental pioneer and become a leader in endorsing green initiatives. The launch of the World Green Economy Summit (WGES) in 2014 under the patronage of His Highness Sheikh Mohammed bin Rashid Al Maktoum, Vice President and Prime Minister of the UAE and Ruler of Dubai, was another step towards realising this goal.
WGES facilitates the exchange of knowledge and highlights new technologies that can drive the growth of the green economy, including improvements in energy efficiency, energy conservation and waste reduction. The fifth edition of the event will run from October 24th-25th 2018, in Dubai under the theme 'Driving innovation, leading change'.
With comprehensive strategies, targeted initiatives, and joint projects between the public and private sector, the UAE is well on track to achieving its vision for a more sustainable future.