Software-defined networking (SDN) opens up closed network platforms, allowing for greater oversight and more rapid provisioning of new services, writes Ravi Mali, Director of Regional Sales, Ciena.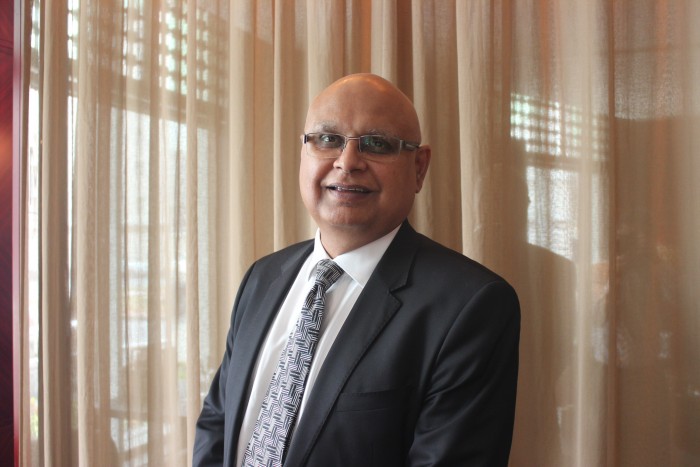 Today's network managers grapple with a myriad of challenges: finding and resolving problems and bottlenecks, improving application performance, and being able to roll out new applications and services quickly. Couple all this with the ongoing pressure to keep costs down while continuing to innovate and evolve.
These challenges are only going to grow in magnitude, as more ICT services move into the cloud and more and more 'things' connect to the internet and start generating reams of data. Based on current projections, there will be four billion connected people, 40 billion 'things' to track and 20 billion connected devices just by 2020.
Today's organisations need a new kind of network, one that is more flexible and agile, where new services can be added quickly, where problems can be identified and resolved more easily and there is greater inter-operability between vendor solutions. Software-Defined Networking (SDN) is a bold new approach to network architecture that enables the network to be intelligently and centrally controlled, or 'programmed', using software applications. This enables management of the entire network, regardless of the underlying network technology.
SDN enables the programming of network behaviour in a centrally controlled manner through software applications using open APIs. By opening up traditionally closed network platforms and implementing a common SDN control layer, operators can manage the entire network and its devices consistently, regardless of the complexity of the underlying network technology.
Ciena has identified four critical areas in which SDN technology can make a difference to organisations. One is programmability. SDN enables network behaviour to be controlled by the software that resides beyond the networking devices that provide physical connectivity.
As a result, network operators can tailor the behaviour of their networks to support new services, and even individual customers. By decoupling the hardware from the software, operators can introduce innovative, differentiated new services rapidly, free from the constraints of closed and proprietary platforms.
A further benefit of SDN is logically centralised network topologies, which enable the intelligent control and management of network resources. In traditional networks, control methods are distributed and devices function autonomously with limited awareness of the state of the network. With the kind of centralisation facilitated by SDN, organisations gain a more complete view of the network. As a result, bandwidth management, restoration, security and policies can be highly intelligent and optimised.
A third benefit of SDN is abstraction of the network. Services and applications running on a software-defined network are abstracted from the underlying technologies and hardware that provide physical connectivity from network control. Applications will interact with the network through APIs, instead of management interfaces tightly coupled to the hardware.
The final key benefit Ciena has identified is openness. SDN finally allows us to have multi-vendor interoperability in the network and makes the vendor-neutral ecosystem a reality. The open APIs used in SDN support a wide range of applications, including cloud orchestration, OSS/BSS, SaaS, and business-critical networked apps. Intelligent software can control hardware from multiple vendors with open programmatic interfaces like OpenFlow. Within the SDN, intelligent network services and applications can run within a common software environment.
These four key benefits of SDN can translate into some very tangible everyday gains. The clearer view of the network that SDN provides allows operators to more easily identify and troubleshoot problems, prioritise traffic and allocate bandwidth more easily to certain applications and users. Multiple physical networks can now be virtualised into fewer, virtual networks. New services can be added more quickly.
Of course, SDN is not a 'silver bullet', but a strategy that requires a long-term vision, systematic execution, and co-ordination across multiple organisational teams. Furthermore, SDN works best in combination with other technologies such as Network Functions Virtualisation (NFV) and Cloud Computing, by utilising orchestration to simplify end-to-end service automation across multiple domains and reduce OPEX/CAPEX.
Implemented effectively, however, the software defined-network is more flexible, more agile and, ultimately, easier to manage.