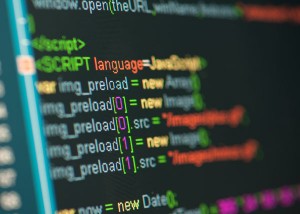 A simple motive for code cracking has always been the benefits of what lies beneath the complexity. As with the universe-load of unstructured data, CIOs want to break it down, lay it out, and extract from it some kind of business value. The power of Big Data has been highly talked about for some time, but it appears as though, if this issue of CNME is anything to go by, the time is finally upon us when organisations are ready to tackle it head on.
"Every day, we create two and half quintillion bytes of data — so much that 90 percent of the data in the world today has been created in the last two years alone. Eighty percent of that data is unstructured," says Ahmed Auda, Business Unit Executive, IBM Middle East Software Group.
"By 2020, the growth of Internet-connected devices and sensors is projected to reach 50 billion — a prediction that supports IDC's estimate that the total volume of the digital universe, comprised of 90 percent unstructured data and calculated at 1.8 zettabytes in 2011, will increase by a factor of 50 in 2020," adds George DeBono, General Manager, Middle East, Turkey and Africa, Red Hat.
Deciphering the data
With the many statistics and jargon surrounding Big Data now widely known, companies are beginning to take note. The question is still whether or not they can find value in investing. Allen Mitchell, Senior Technical Account Manager, MENA, CommVault Systems, says they can.
"Most companies, organisations and vendors are aware that continued data growth will make a big difference in the coming years," he states. "With this, more and more organisations are willing to explore the strategic potential of Big Data solutions. Senior executives should begin considering how their companies manage, and begin to drive business benefit from Big Data. The companies that succeed in turning Big Data into actionable information will have a clear competitive advantage over companies that are aware of it but don't know what to do about it."
Karthik Krishnamurthy, Vice President, Enterprise Information Management, Cognizant, believes that to be true — stating that ROI is instant.
"Companies can start benefitting from information as soon as they provide meaning to the data and put action behind the meaning. With social platforms, sensors, and 'everything Internet', the dots are just waiting to be connected. To harness the information and capitalise on the advantages on a scalable basis, they have to think of information on an enterprise-wise level and in a global environment," he says.
Bringing data back home
Globally, Big Data solutions have been brandished for some time. Microsoft has announced solutions in real-time data analytics, Oracle is never one to miss the boat on a hyped trend, and SAP loves to take any opportunity to flaunt its HANA platform. That doesn't even scratch the surface — but what's the impression of Big Data solutions here in the Middle East?
Regularly, we often hear talk of skills gaps where certain verticals are concerned. But the Middle East is a fast-learning region.
"Various verticals are getting an idea of what data they have and the promise it holds," says Kevin Leahy, Group General Manager for Data Centre Solutions, Dimension Data.
"But the journey to the promise is just getting started. The Middle East is no exception, with banking and health certainly on par with any region.
"In the health sector, for example, images are obviously important, but the hard part that no-one yet knows is how to take all that data and somehow learn the patterns by analysing it. They could then use those patterns to predict patient potential for disease and perform proactive procedures."
Aaron White, General Manager, Hitachi Data Systems, Middle East and Turkey, adds, "There is a clear and present need from organisations in the region to be able to make data-driven business decisions based on the analysis of this data. Businesses in the Middle East are often in a better position to take advantage of analysis of unstructured data as they often do not have the legacy or volume constraints of many other parts of the world."
Off to a flying start
Start-ups and SMEs are feeling increasing pressure in business, and investments made early on are critical. They must be relevant and cost-worthy, and Peter Ford, Managing Director, Cisco Consulting Services, believes tapping into unstructured data could be vital for them.
"In addressing the issue of unstructured data, SMEs and start-ups need to focus on unlocking the value of the data. For smaller businesses where budget is often a constraint and return on investment is of critical concern, recognising the business problem they are trying to solve — increasing sales, impacting revenue growth, understanding customers better — followed by putting in place the right strategy and tools, are essential."
Leahy adds, "The first thing is to define the data in detail, the ownership rights, the business value, price policies, if appropriate, and then build that in up-front, which allows incredible levels of access, automation and control. Take Akami as an example. Their entire business came out of building algorithms to place unstructured content at the appropriate places on the Internet based on usage and access rights."
Securely does it
Of course, with all big implementations following shifts in the IT landscape, security becomes an issue. And perhaps more so when data is concerned — after all, we're discussing exponential growth of personal, corporate and sensitive information.
"The key security concerns are; what information is sensitive; where is the sensitive information; who is it sensitive to; how can the sensitive information be located; and at what point does it become sensitive (for example, personally identifiable) information?" says Krishnamurthy.
"For example, what information about the customer's online purchase is sensitive?  The issue here is not just the purchase; it is how the customer made the purchase. A customer spends an hour-and-a-half purchasing a handful of herbs and ointments they believe help suppress cancer. How would the online company know that those specific item combinations indicate that customer may have cancer? And would they have to take additional security measures to protect that information because of privacy regulations?"
DeBono gives another view: "Possibly the biggest security concern around unstructured data is it being accessible to people, either within the organisation or external, who have no business need for access. Availability and confidentiality have an inverse relationship. As data is made more available, the confidentiality is bound to suffer, and vice versa."
And White makes another point, saying that is it important to remember that if you cannot see your data, you cannot protect it.
"Therefore organisations must take steps to ensure all data is recognised, with full visibility over all types of assets, including unstructured data, in order to fully comply with laws and regulations," he says.
Here to stay
The colossal uprising of unstructured data, and the struggle to tame and unlock it, appears to be a battle that will continue to scratch at the IT industry. However, it does at least seem that this will lead to unique and exciting business opportunities which may change the way in which society works and lives.
Unstructured data is here to stay, Ford says. "It represents the ever-increasing deluge of information, as terabytes, petabytes and exabytes threaten to swamp us with an influx of unfiltered, unstructured, unprocessed and seemingly unmanageable information."
Big Data is not just another hype word, but a mature and fully self-supporting trend which deserves the attention it's currently receiving, Mitchell adds.
"The concept of unstructured data or Big Data appeared on the technology and business scene around 2010, and since then, it has excited many executives with its potential to transform businesses and organisations. Many are treating the term as just another buzzword for managing and analysing data to better understand the business. But there is more than hype; there are considerable business benefits from being able to analyse data on a consistent basis. Companies that excel at Big Data will be able to employ these technologies with business benefit, and be able to produce new products and services as a result," he says.