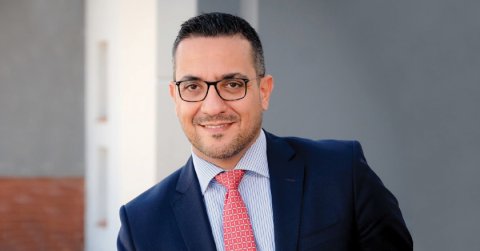 By Johnny Karam, Managing Director and Vice President, International Emerging Region, Veritas Technologies
There will be more scrutiny on cloud budgets in 2023
The UAE is a global hub for digital transformation and is leading the charge when it comes to public cloud adoption globally. Yet, as each new solution is introduced into an organisation's technology stack, it adds more complexity and if not managed properly, cost.
According to Veritas research, 99% of UAE organisations are overspending on cloud and are going over their allocated cloud budgets by an average of 45%. As the amount of data continues to grow year over year, so does the cost of storing it in the cloud, which is becoming harder to justify. Though most companies have realised advanced business strategies through cloud adoption, CEOs and boards will increasingly demand transparency surrounding the ROI of cloud spend.
With many economists predicting a continued downturn next year, we expect scrutiny on IT spending to intensify further in 2023, which will put pressure on IT leaders to justify their cloud budgets while identifying new ways to reduce data volumes. This could lead to more effective data storage and management strategies, such as deduplication techniques to ensure reduced storage consumption.
Cross-cloud data mobility will become mainstream
According to our recent research, the average UAE business currently using three different public cloud providers to meet their storage needs. While there are countless benefits to a multi-cloud strategy, such as flexibility and agility, interoperability continues to be a challenge for data managers – not only is it expensive to move data from cloud to cloud, but when clouds don't work together seamlessly, this creates silos within an organisation and can introduce major security vulnerabilities.
To keep up with the pace of cloud offerings and achieve business-driven cloud goals, businesses will start leveraging AI/ML and autonomous solutions to help mitigate the challenges of siloed workloads and enhance cloud interoperability through data portability. As organisations work to address interoperability challenges and gain more control in the cloud, cross-cloud data mobility will become more mainstream in 2023.
More edge devices mean more vulnerabilities
Gartner predicts that by 2025, more than 50% of enterprise-managed data will be created and processed outside the data centre or cloud. As more data processing moves to the edge, it complicates IT architecture and increases the attack surface. What's more, enterprises often don't apply the same level of protection to the edge as they do in the data centre or the cloud, often due to skills and staffing shortages. To fully protect the enterprise, each of these edge devices needs to be protected and backed up. On top of that, organisations need to determine what data coming from edge devices is critical versus non-critical to maintain storage and protection costs, understanding the added scrutiny on IT budgets.
Kubernetes goes mission-critical
Over the last 24 months, Kubernetes has become mainstream. Containers are now being adopted in mission critical environments, meaning that the application environment and the underlying data in these environments now needs protection. Over a third of UAE organisations (32%) have already deployed Kubernetes for mission critical applications but this is often being driven at the project level, with 51% of Kubernetes adoption decisions being made without significant influence from the CIO or IT leadership team.
Yet now, ownership of these containers and the protection of them has become more complex, creating silos and confusion over if it's the backup admin or the DevOps admin that's responsible. At the same time, organisations are struggling to identify which containers to back up and how to do so, which will likely lead to more investment in training to help close the Kubernetes skills gap. In 2023, IT departments will continue to navigate how to adequately protect and backup their Kubernetes environments.
Compliance will be shifted higher up on the government and private sector agenda
As one of several digital initiatives designed to prepare the country for the future, the UAE launched its first Federal Personal Data Protection (PDP) in the beginning of 2022, serving as an important reminder of the significant value of data in today's digital economy – and why it needs to be protected.
In 2023, businesses will begin taking compliance more seriously, as one year will have passed since the law came into effect. Elements of this will include having greater visibility over company and customer data, ensuring data processing is legitimate, upholding individual privacy rights, and ensuring data processor and data controller positions are filled to mee the compliance requirements of the UAE.