Sanjeev Verma, Executive Director, AGC Networks and President & CEO at Black Box Corporation, explained to CNME Editor Mark Forker, how the company is leveraging its partnership with Cisco to help to address the new demands and expectations of its customers – and how the hybrid workforce is here to stay in the digital economy.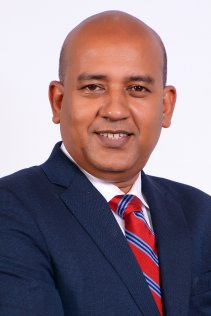 There has been a surge in remote working solutions over the past year and organisations across the region have been forced to evolve and adapt their IT infrastructure at an unprecedented rate. Can you explain how AGC Fujisoft, as a key Cisco Partner is working to address the evolving needs of end users in the region?
As a key Cisco partner, we at AGC Fujisoft have taken a highly strategic approach during these unprecedented times. We have equipped our teams and conducted several awareness and training sessions on the latest Cisco Collaboration and Security solutions for our customers in the region.
In parallel, we are running digital marketing campaigns and business development activities with a targeted market vertical specific approach.
We are also conducting proof-of-concepts and demos for existing customers – as well as new customers to create awareness and drive adoption on the latest features and solutions from Cisco.
What are some of the key milestones that AGC Fujisoft has achieved as a Cisco Partner over the years? 
AGC Fujisoft has seen significant growth with Cisco over the last couple of years. One of the key accomplishments has been the completion of Cisco Gold certification during the last year.
We have delivered some very complex projects with some of the most recent ones being the deployment of an immersive Cisco telepresence solution for one of the biggest universities in the UAE as well as the design & implementation of a state-of-the-art telepresence solution for one of the renowned Science and Technology universities in the UAE.
We have also successfully completed the deployment of integrator Cisco C90 solution with 3 precision HD cameras for the 160-seater learning center and 18-seater immersive Telepresence solutions.
This is the first Cisco IX5200 deployment in the region and a landmark deployment for a key customer in the education vertical to enable hybrid learning solution through Cisco Collaboration solutions and the integration with MS Teams for the schools across UAE.
We strongly believe in the importance of having hands-on experience on the latest technology solutions.
Hence, why AGC Fujisoft has invested in Cisco Webex devices for customer demos and has adopted extensive de-facto utilisation of Webex within the organisation and for customer meetings.
Some recent surveys have highlighted that many organisations might prefer the option of adopting a hybrid model, in which a part of their workforce will continue to work remotely post pandemic. How is Cisco helping to address the needs of these organisations?
We at AGC Fujisoft have been successfully creating awareness on the benefits of Cisco collaboration products through digital marketing and sales campaigns.
We have been educating our customers on the benefits of Cisco Webex solutions which include devices for conference rooms, Webex teams for daily collaboration between remote teams and Webex app on devices for quick meetings.
We have also been positioning Webex Training Centre, Event Centre and Remote support for customers from specific verticals.
We have been driving a lot of focus on Security solutions and awareness on its criticality for remote employees and how FST helps securely connect users wired and wireless devices to the network with enterprise-class identity-based policies.
Deployment of Cisco AMP, Umbrella and Duo for remote workers provides a fast and easy way to protect remote workers while securing direct internet access at branch offices and controlling the use of cloud-based apps without the need for another appliance.