CNME Editor Mark Forker spoke to the dynamic and innovative co-founders of BSQUARED WiFi, Tavis Butler and Yan Bergeron to find out how they are leveraging their knowledge and expertise to help cope with the demand for more scalable and secured wireless networks – and how its new partnership with CommScope has enhanced its entire solution portfolio.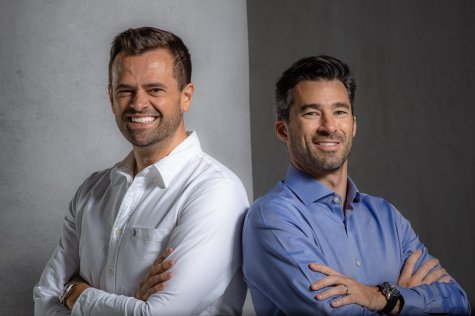 With a large part of the workforce working remotely, there has never been a bigger focus on the need to have scalable and secured wireless networks. How has the CommScope solution helped you in terms of catering to and addressing the needs of your customers?
Yan Bergeron: When we joined the CommScope family 4 years ago, our vision was to become the best WiFi managed service provider in the Middle East region.
Adopting the Ruckus Cloud solution was a natural fit for us, enabling our engineers to configure, monitor and support all our infrastructure from one central access was key to our success.
Given that our team is geographically spread out and with our Network Operating Centre located in Europe, our call centre for end user support in Dubai, and customers across the seven Emirates of the UAE and Saudi Arabia, we wanted to be able scale quickly and securely, and be able to work from anywhere.
The Ruckus Cloud Solution gave us exactly that, we can even control our infrastructure from our Smart Phones.
The COVID-19 pandemic showed us the power of the cloud when the UAE Health Authorities requested us to setup large scale WiFi network within 24 hours of notice for field hospitals and isolation rooms for Covid patients.
We could drop ship equipment to site to our contractor and configure these networks in minutes, all from the safety of our Network Operating Centre.
What are the 3 key highlights in the CommScope solution that really sets it apart from all the others on the market?
Yan Bergeron: The roadmap keeps evolving constantly with new features being added to automate and simplify jobs of our engineering team.
The API library is very rich, enabling our IT team to easily integrate the CommScope platform into our monitoring, alert and maintenance system.
As our business is evolving rapidly, so to, are our needs, and APIs enable us to adapt our workflows on the spot.
What are some of the key milestones that BSQUARED has achieved as a CommScope Partner over the years?
Tavis Butler: Becoming one of the few Commscope Platinum partners in the Middle region is itself a great achievement.
With over 10,000 Access Points managed by BSquared WiFi, we could not have grown so quickly without a solid vendor like Commscope!
It has been an incredible journey for us so far, and we are really, really excited about what the future holds for our company.