Lamyaa Alqarni, Sales Business Development at Infoblox KSA, shares her views on the current state of women in the workforce in the IT & Telecom industries, if work from home will create more opportunities for the working woman and gives advice to aspiring young women.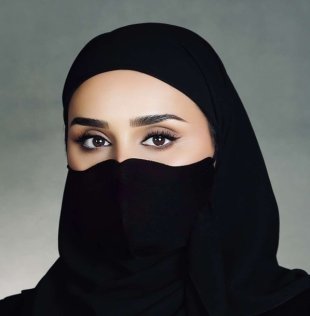 Can you share details about your student life and career?
After college, I travelled to the US, to get my Master's Degree in Computer Science & Information Systems.  After graduation in 2015, I returned to Riyadh and taught at the King Khaled University as an Information Science and Computer Trainer. In 2016 I began my first journey in the IT world, working as Senior Sales Executive for Redington Saudi Arabia Distribution Company. I then joined Exclusive Networks as Vendor Manager and in April 2022 I got a job in Sales Business Development at Infoblox, which is my current position.
What is the current state of women in the workforce, especially in the IT & Telecom industries?
Saudi Arabia has witnessed a big change and there is now an increasing number of women executives in the workforce. This is largely on account of the huge efforts of the Government of Saudi Arabia led by Prince Mohammed Bin Salman and Saudi 2030 Vision which is to achieve a cohesive method of equality between the men and women of society in various fields by enhancing their rights, support systems and care programs, thus improving their work environment in all sectors. Now Vision 2030 promotes Saudi women as an important part of the Kingdom's strength, and I can see a lot of powerful women in this industry working beside men on driving this vision toward success.
When it comes to industries like IT & Telecom, women now make up an estimated 40% of the IT workforce, and there has been a steady increase in the number of women working in telecom roles over the past decade. The increasing presence of women in IT and Telecom is driven by factors such as increased educational opportunities for women, more flexible work environments, and better job opportunities. Additionally, organizations are making efforts to create a supportive environment for female employees through initiatives such as mentorship programs, diversity initiatives, and training programs.
Can you tell us some of your most important career milestones?
I have successfully established key partnerships with leading companies, which have enabled us to create innovative products and services that have driven long-term growth and profitability.
I have also developed comprehensive marketing plans and strategies to drive brand awareness and customer loyalty, resulting in increased market share. Furthermore, I have identified new business opportunities and created effective strategies to capitalize on them while minimizing risk. Finally, my collaboration with sales teams to implement a successful sales process has resulted in increased revenues for the company.
Will work from home create more opportunities for the working woman?
Yes, I believe that with markets now rebounding from the pandemic and more companies offering the option of working from home, there will be more job opportunities for women in 2023 and beyond. Working from home increases the flexibility and convenience of finding a job and allows for more women to participate in the workforce as they are now able to juggle work and homelife responsibilities. Additionally, as society continues to become more accepting of gender equality, there will be an increase in the number of jobs available to women.
What advice would you give to aspiring young women?
My advice to my younger peers is to stay curious and never stop learning. Technology is constantly evolving, so it is important to keep up with the latest trends and developments in order to stay ahead of the curve. Additionally, don't be afraid to take risks and think outside of the box. Finally, remember that failure is part of the learning process – don't be discouraged if something doesn't work out right away. With hard work and dedication, you can achieve anything!