Abu Dhabi University is set to offer six new academic bachelor's programmes in the science and art streams at its Dubai campus during the next academic semester.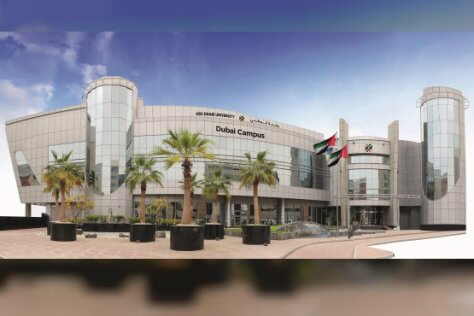 Related to sectors that indicate continued growth potential, the programmes in Mass Communication, Entrepreneurship and Innovation, Business Administration, Architecture, Interior Designing and Information Technology will help students keep pace with the demands of the local labour market and global trends.
Commenting on the announcement, Dr. Waqar Ahmad, Chancellor of ADU, said, "The ADU administration sets planned goals through guidelines determined by the UAE government on education. Our programmes are carefully structured to reflect market dynamics and student uptake. We are confident our new undergraduate courses will position Abu Dhabi University as a prominent academic institution that responds to the labor market, while empowering students to start their careers with relevant skills."
"At ADU, we constantly seek opportunities to upgrade our offerings and stay ahead of the curve as a committed academic institution. We also ensure the quality of our programmes matches the caliber and competency of global academic providers. In this mission, we are thankful to the UAE leadership for its continued patronage and keenness in advancing knowledge and learning as a key priority of nation building," he added.
Abu Dhabi University ranks as one of the top 16 private universities in the world and is 10th globally on student diversity, according to the Quacquarelli Symonds classification 2019. The ranking reflects the university's commitment towards nurturing innovation, creativity and tolerance for the benefit of its diverse student population.