Artificial intelligence and advanced technologies are key tools for humanity, according to Omar bin Sultan Al Olama, UAE Minister of State for AI.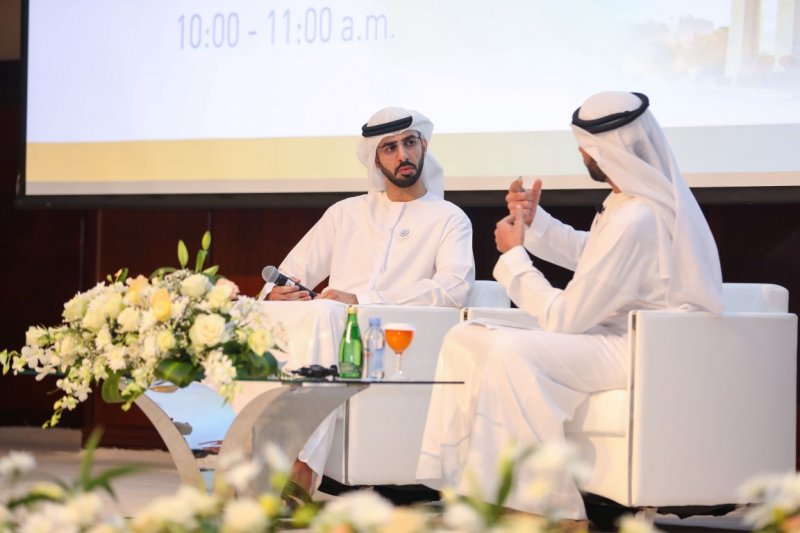 Al Olama also highlighted the importance of adopting these tools, developing them, and enabling them through flexible legislation to govern their usage.
The minister's remarks came during his participation in a session hosted by Ajman University, as part of a series of lectures on "Inventing the Future," WAM reported.
During the event, Al Olama spoke about 'The prospects of the use of modern technology and AI technology to raise performance levels in various industries and organisations'.
In addition, Al Olama reviewed the stages of the development of technology, since the invention of printers until today, and spoke about people's reactions to these technological advancements.
"While many countries opposed artificial intelligence at first, the UAE welcomed it and was keen to keep pace with the rapid changes that will contribute to developing all aspects of life. The UAE works on anticipating the future, and believes that artificial intelligence is key to finding solutions to future challenges," he said.
Al Olama highlighted the UAE's key objectives and strategies in the field of artificial intelligence. These strategies aim to empower Emirati talent, attract creative minds from around the world, and lead the global movement in the adoption and employment of AI tools.
The session discussed the use of AI technology in media, the effects of its use in various fields, and the possibility of generalising AI tools in educational institutions.
At the end of the visit, Al Olama visited Ajman University's Innovation Centre with Dr. Karim Al-Sagheer, Director of Ajman University. He also reviewed the innovations of university students and the cooperation between the university and various public and private sectors in the UAE, in the field of technology and artificial intelligence.