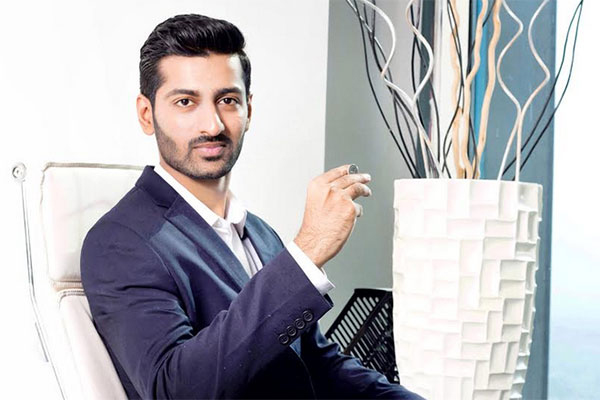 A digital currencies wallet and trading platform which offers an additional cash deposit service has recently launched in the UAE.
Bitex UAE offers customers multiple cryptocurrencies including Bitcoin, Ethereum, Litecoin and Bitcoin Cash at competitive rates for buying, selling and trading.
The platform provides customers access to multiple payment options, including bank transfer, credit or debit card and is pioneering a cash deposit service. Users will be able to schedule a cash pick-up where funds will be visible in their account immediately and available for trading within 24 hours.
To protect customers, Bitex UAE utilises a multi-signature HD wallet to store digital currencies. A three-key system increases security, requiring two of the three keys in order to access funds. The first key is securely stored by Bitex UAE, the second is stored with Bitex UAE's wallet partner and the third is a recovery key.
According to Market Watch, the total global market value of traded cryptocurrencies has fallen to $166 billion. While this is down from the peak of $800 billion in January 2018, this figure is still many multiples higher than in January 2015, when cryptocurrencies experienced the most significant monthly decline recorded, falling by 30.9 percent.
In the UAE, Financial Services Regulatory Authority, the regulator of Abu Dhabi Global Market, launched a comprehensive framework to regulate crypto asset activities. Launched in June 2018, the framework addresses the potential risks associated with activities related to crypto assets, including financial crime, money laundering, consumer protection and technology governance.
Monark Modi, Bitex UAE's CEO, said, "Recent changes in UAE regulation have made today the perfect time to seize the opportunity to introduce a new, secure, professional trading platform. I believe the launch of the UAE Blockchain Strategy 2021 by Sheikh Hamdan bin Mohammed bin Rashid Al Maktoum, Dubai Crown Prince and Chairman of the Executive Council, has laid the groundwork for digital assets becoming more accessible in the UAE."
According to Modi, UAE residents have been calling out for more options to securely buy and sell digital currencies. He noted that investors in the Emirates want a locally-based service, licensed to trade by local authorities.
"There is an element of trust when customers can reach out and contact the company they are using without worrying about time differences or language barriers. While residents have been able to use international trading platforms for some time, having access to a local exchange is far more convenient. Trading via a UAE-based company allows customers to easily deposit local currency rather than first having to exchange it for a more widely-accepted currency."
Modi has ambitious plans to expand into neighbouring GCC countries, in line with the company's objective to become the region's leading and most secure digital currencies platform.
UAE residents can register and begin trading now on Bitex UAE at bitexuae.com