The Dubai Electricity and Water Authority (DEWA) has launched a "My Sustainable Living" programme, which will enable residential customers to compare their monthly usage of electricity and water.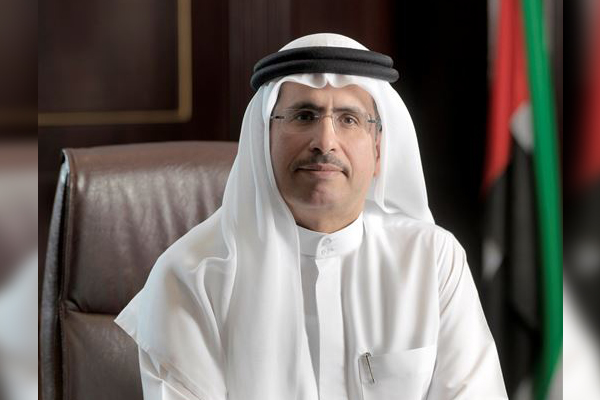 The programme will mark World Energy Day, which is observed on 22nd October each year.
The programme is part of DEWA's ongoing efforts to encourage customers to use electricity and water responsibly. It helps customers make informed decisions based on current data, enabling them to compare their monthly electricity and water consumption with other similar and efficient homes. Further, it would promote healthy competition among customers to reduce their consumption and footprints. DEWA is highlighting the programme's features and benefits at its Conservation Stand at the Water, Energy, Technology and Environment Exhibition, WETEX, which it has organised at the Dubai International Convention and Exhibition Centre from 23rd to 25th October, 2018.
"At DEWA, we work to achieve the vision of our wise leadership to consolidate sustainability, which is the basis for transforming into a green economy. This supports the Dubai Clean Energy Strategy 2050, to make Dubai a global centre for clean energy and green economy, and a city with the lowest carbon footprint in the world," said Saeed Mohammed Al Tayer, Managing Director and CEO of DEWA.
According to DEWA, the programme also supports the Dubai Demand Side Management Strategy to reduce energy and water use by 30 percent by 2030. "We launched an integrated set of initiatives, programmes and activities throughout the year to raise awareness on the importance of using energy and water responsibly and engage customers and society in joint efforts to protect the environment and preserve natural resources.
Launching the "My Sustainable Living Programme", which is the first-of-its-kind in the Middle East, on World Energy Day is part of our commitment to engage customers. The programme will enable customers to use electricity and water responsibly and contribute to protecting the natural resources," said Al Tayer.
The programme, which targets some 480,000 residential customers in Dubai, includes four main features. These include a comparison dashboard of similar homes in the region, as well as other efficient similar homes, a graph of estimated consumption trends, a monthly consumption report, and conservation tips to help customers use electricity and water responsibly. DEWA interacts with the users through its website, smart app, e-mail, and text messages.
A total of 343,000 customers have been enrolled in the first phase of the programme. DEWA aims to eventually enrol all residential customers after completing the installation of the smart meters, which provide a host of advanced features.