A team of International Atomic Energy Agency experts has spent the last seven days reviewing the UAE's nuclear energy progress, ahead of plans to begin generating power from the Barakah plant next year.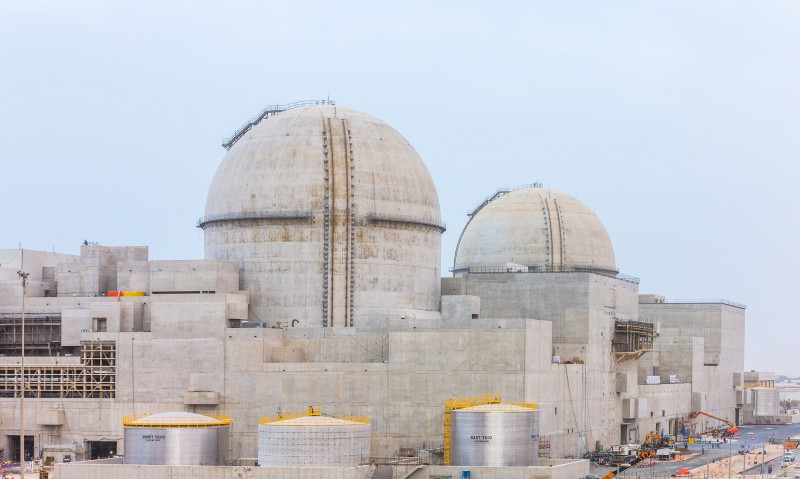 The team has been conducting the Phase 3 Integrated Nuclear Infrastructure Review (INIR) mission, assessing 19 segments of the project including the electrical grid, emergency planning, nuclear security, radioactive waste management and environmental protection.
The mission team, led by the IAEA's Head of Nuclear Infrastructure Development, Milko Kovachev, takes into account all facets of the nation's nuclear energy programme.
In preparing the report, the team met UAE stakeholders, including the Federal Authority for Nuclear Regulation (FANR), Emirates Nuclear Energy Corporation (ENEC), Nawah Energy Company (Nawah), National Crisis and Emergency Management Authority, and the Critical Infrastructure and Coastal Protection Authority.
The team made recommendations and suggestions, highlighting areas where further actions would benefit the UAE, including: the need for the operating organisation to finalise all necessary arrangements required to reach operational readiness; the need for the UAE to approve and implement all the appropriate arrangements for radioactive waste management; and the implementation of arrangements required to ensure the long-term sustainability of the nuclear power programme.
Regarding its development, Ambassador Hamad Alkaabi, UAE's permanent representative at the IAEA, said, "The UAE is rapidly moving forward with the development of its peaceful nuclear energy sector. The successful conclusion of Phase 3 INIR mission is a testament to the UAE's commitment to upholding the highest international standards of safety, security, and transparency, as we approach the commissioning of the nation's first nuclear energy plant.
"The extraordinary progress of the UAE's peaceful nuclear energy programme is a result of our continued collaboration with an extensive network of international organisations whose members include some of the world's most renowned professionals in nuclear energy. Our close relationship with the IAEA, as well as our cooperation with international nuclear energy organisations and regulators, have allowed us to rise to the forefront of the peaceful nuclear energy industry."
Kovachev added, "The UAE has made steady progress since the mission in 2011, which has been emphasised by the fact that the IAEA team has identified seven high-quality practices in relation to the 19 elements analysed. The review team has developed some recommendations which, if implemented, could further enhance the nuclear infrastructure in the country and support the development of a safe, transparent and peaceful nuclear energy programme."