Ajman Bank has announced the launch of its latest branch in Dalma Mall, which features digital banking and payment solutions.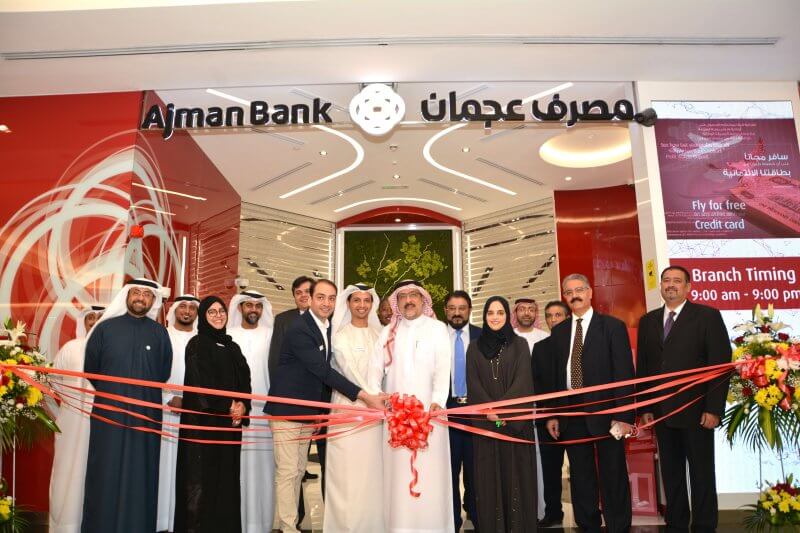 The branch's Automated Teller System (ATS) was provided by the Innovation and technology service provider CNS Middle East (Computer Network systems) will increase the flexibility of bank processes by efficiently simplifying and accelerating cash transactions, thus giving staff more time to focus on customer care.
Mohamed Amiri, CEO, Ajman Bank, said, "We are delighted to continue our expansion in strategic locations across the UAE. The opening of the Dalma Mall branch is in line with our growth strategy and will allow us to serve more customers while offering them greater convenience. With this opening, we are also pleased to announce the launch of the compact cash ATS which is part of our branch digitisation initiatives."
Amiri highlighted that as technology is reshaping and empowering the banking and financial sector and they have embarked on an exciting journey to place Ajman Bank at the forefront of this digitisation journey.
"Our efforts are focused towards making the customer's in-branch experience, quick, efficient and paperless. These machines will enhance the productivity and quality of operations thus unlocking greater business potential," he added.
Compact cash ATS is an innovative banknote storage concept that makes it possible for banks and retailers to interchange the same cassette between certain cash dispensers. The machine can accept cash, recognise different banknotes, check for forgery and deposit the cash in a safe.
Kashif Amin Thakkur, Head of Consumer Banking, Ajman Bank, said, said, "Cash ATS systems ultimately reduce the amount of cash held within the units, minimising the time and maintenance required to replenish or remove the banknote supply; they can be partially emptied or refilled while the bank is open. This solution also increases the flexibility of bank processes by efficiently simplifying and accelerating cash transactions, thus giving staff more time to advise and personally interact with their customers. Since all cash operations are controlled by the bank's application, including refill and take out, the actual cash situation is always tallying with the books; therefore, no daily cash reconciliation is necessary."
In addition, CNS managing director, Hatem Hariri, said, "We appreciate the confidence and trust that Ajman Bank has given us to show how our technology can improve business, and in this case banking efficiencies. We are eager to assist with the development of all banking systems and work with our banking customers on their digital transformation strategy, banking innovative solution, and Omni channels experience that is in line with Ajman bank and all other banks visions in the UAE and Middle East market."
The mechanism allows the cash deposited by a particular customer to be dispensed again to another ATS. This means that the ATS does not have to be replenished as often as a standard safe. Both deposit and dispensing functions can only be executed through the bank's branch application.