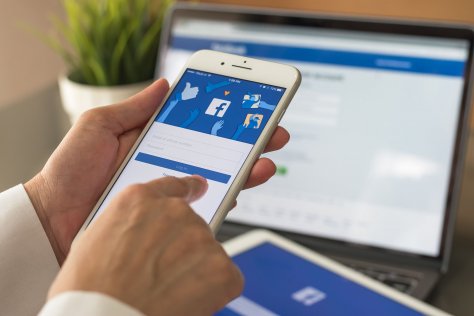 Facebook is set to launch its new cryptocurrency later this month according to a report in The Information.
The Information, which is a leading US-based subscription news website specifically targeted for tech-executives and business leaders, said the social networking conglomerate was preparing to launch its cryptocurrency later this month, despite previously declaring that it would launch the digital asset on a global scale next year.
The report also claims that Facebook employees can choose to be paid in cryptocurrency tokens instead of hard cash. The pioneering project has been entitled 'Libra' and it is believed that outside of its own employees, the target market for the cryptocurrency is in developing nations where government-backed currencies are much more volatile.
The token will be initially accepted and used in Facebook's range of products such as WhatsApp, Messenger and Instagram, but Facebook's vision for Libra is an ambitious one, with the company also believed to be planning ATM-like physical terminals.
There will also be sign-up bonuses for merchants who accept Facebook's cryptocurrency as payment.
Facebook CEO Mark Zuckerberg has repeatedly said he believes the next and most natural step for the company is in e-commerce. In addition to this, at its recent F8 developer conference the US social media colossus announced some upcoming shopping features across its apps.
Some of the new features added included allowing Instagram users to buy directly from their the influencers they follow, whilst it also enabled businesses to put their product catalogues on WhatsApp.
Facebook has been embroiled in a series of privacy and data scandals in the last few years, so it may therefore be slightly optimistic of decision-makers to think people will trust them with their money, with that in mind the company has wasted no time in disclosing that it is actively searching for partners to form a foundation which will be tasked with the responsibility of governing the new cryptocurrency.
If Facebook does push its tokens live, it will be to a user base larger than any cryptocurrency ever before: about 2.3 billion people from all over the world use the platform, and now Facebook is reaching out to government's in an effort to get approval on the token's use.