Saudi-based bank Alawwal has partnered with leading global tech firm Reaktor to train its entire workforce on the basics of artificial intelligence (AI).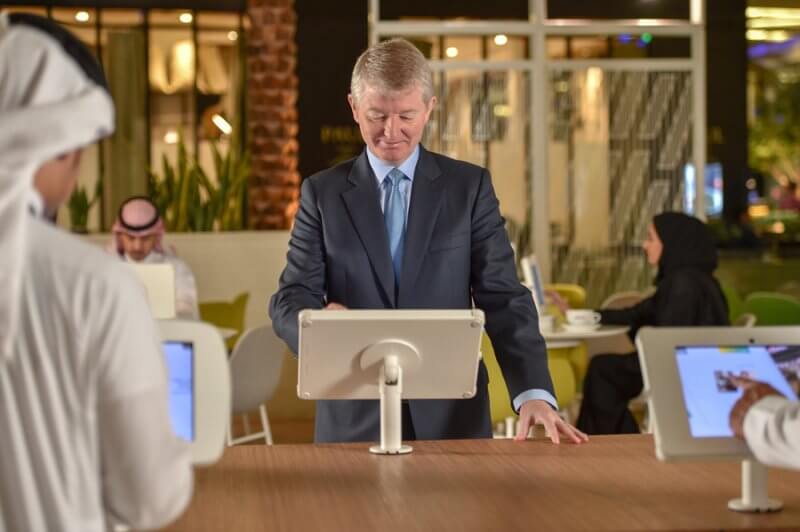 Through the AI training, Alawwal bank hopes to lead the region's financial services industry in adopting a technology estimated to contribute $320 billion (11 percent) to the Middle East's GDP by 2030.
The bank took the unusual step of training all staff in the technology so every team could spot opportunities where AI could benefit the business and its customers. Alawwal bank staff will use an online course specially designed by Reaktor for people without a professional digital background, along with workshops exploring how AI could make a difference at the bank.
Soren Nikolajsen, managing director, Alawwal bank, said, "The best digital transformation strategies start with people – not technology. Innovation will come much easier to an organisation whose staff share a common understanding of how technologies work. Few industries handle more data than banks, so the opportunities for AI are almost endless. Instead of a few people in our digital or IT teams looking for opportunities to improve our business with AI, we can have an entire workforce doing this – that's going to give us a huge competitive advantage."
The course is comprised of six sections shedding light on various aspects of AI, including definitions, machine learning, and AI's implications for society. Participants will be encouraged to think of ways to capitalise on AI's ability to process information at a scale and accuracy never seen before.
Tuukka Konttinen, CEO, Reaktor, Middle East and Africa, said, "We're delighted Alawwal bank is going to be the first company in the Middle East to offer AI training to its entire staff. There's no reason why traditional businesses like banks can't be at the forefront of innovation – learning how AI works is a big step in that direction.
"AI is already part of our everyday life, and is going to have an even bigger impact on industry in the future. We hope many more firms follow Alawwal bank's lead and adopt the course. Giving everyone a chance to understand what AI really is, and how it can be used, is going to be key to helping firms keep pace with global innovation."
The move to train staff in AI is the latest in a line of digital innovations by Alawwal bank, having opened the region's first digital café branch in Riyadh, as well as being the Kingdom's first bank to sanction face ID access to services and enabling transactions on the Apple Watch.
"We've led many digital banking innovations in the Kingdom but there is so much more we can do. Many traditional businesses struggle with innovation because they leave it to one team, creating a 'them and us scenario' in the organisation. Everybody in the organisation needs to be able to think digitally – and that requires training," said Nikolajsen.
"We're already looking at how AI can help us make lending decisions faster, as well as provide predictive tools to help customers manage their money more effectively. There's a lot for customers to look forward to."