Trainocate, CEO
Sri Lanka, Maldives and Emerging Markets
, Zafarullah Hashim outlines how the human capability development training provider aims to change the industry's approach to role-based IT training.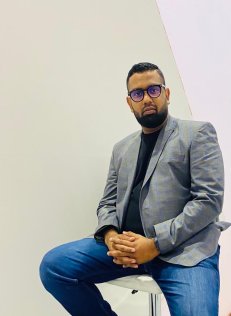 There is a reason Trainocate became the first Asian company to win the coveted Microsoft Worldwide Learning Partner of the Year Award in 2021. With over 25 years of experience, Trainocate is the largest IT and human capability development training provider in Asia. Dominating the market with a strong presence in the Asia-Pacific region, it operates in 19 locations across 14 countries: Singapore, Malaysia, Indonesia, Thailand, Vietnam, Philippines, Japan, India, Sri Lanka, Mainland China, Hong Kong, Taiwan, Australia, USA and is now set to establish its presence in the UAE.
Trainocate has a top tier partner status with leading vendors and organisations such as AWS, Cisco, CompTIA, DELL-EMC, EC-Council, Fortinet, Google, IBM, Microsoft, NetApp, Nutanix, Oracle, PMI, Pulse Secure, Red Hat, Rocheston, SAP, Trend Micro and VMware to name a few. The trainers at Trainocate are international trainers from Singapore, Malaysia, India, Australia and a few from the European countries.
"We function as the bridge between the vendors such as Microsoft, AWS, Google, and the partner, also the bridge between the partner and the customers. We do partner enablement programs for partners through the vendors and then from the partner to the customer. A partner has to commit to the vision and the goals of a vendor. You also need to have the product knowledge and become certified, which is where we come in", stated Zafarullah Hashim, CEO Sri Lanka, Maldives and Emerging Markets at Trainocate. "Microsoft has been our main force, and we have been providing free fundamental training sessions, as we believe that primary knowledge is key in building the country's digital transformation journey. Our business operation is carried out between business to business, business to government and business to customers as well", he further stated.
Training is, more or less, an intangible asset. Trainocate aims to develop skills, competency, ability and improve employee performances and organisational productivity. Organisations spend millions in acquiring and upgrading systems or hardware and give truly little thought to the training process. As a result, a vast majority of companies do not make the maximum use of the features and benefits of the software in which they have invested. Proper training will increase your productivity and reduce downtime which will complete IT projects faster.
On a personal level, when you get trained and certified as an individual you also get the confidence to perform the task better. There is an increased need to focus on training as most were not adequately trained to take on the tasks ahead of them.  Role-based training has created an opportunity for everyone to grasp knowledge and is a passport for career development. The certifications conducted by Trainocate are all Authorised vendor certifications from Microsoft, AWS, Google, Cisco, VMware that are globally accepted industry level certifications.
Most companies and employees were not utilizing their technology to its maximum capacity, but with role-based training certification, this has now changed. Organisations have identified the importance of certifying their individuals in order to validate their competency and analyse their optimal usage.
The CEO also said that though the technical staff was aware of the technology available in the organisation and focused on technical capability, to the contrary the end users are at times oblivious and were lagging behind in completing their day-to-day tasks with optimum efficiency. With this in view, Trainocate has come up with their own Learning Management System (LMS) called Remote End-User Self Enablement Training (RESET). It's a platform that has a wide range of content on Microsoft 365 collaboration and productivity working tools.
Zafarullah believes that moving into cloud infrastructure would be the best in this new normal, given that Cloud enables you to do large-scale business at a lower cost while improving the service quality. In fact, cloud-hosted desktops help make both your business and IT leaner, faster, safer, and more productive. Artificial Intelligence is used across industries globally. Some of the industries which have delved deep into the field of AI to find new applications are E-commerce, Retail, Security and Surveillance. Sports Analytics, Manufacturing and Production, Automotive among others. Machine learning, analysing engineering, and power BI. With proper guidance, one would be able to specialise in these essential areas, and he believes the technology sector will keep evolving with the situation, opening up many job opportunities.
Traincoate is rapidly reaching new heights by helping out with organisations going through a tough time and are in the transitioning period towards technology. Trainocate delivers well-informed and stable individuals who can provide their expertise towards the rise of these businesses. Trainocate has trained many blue-chip companies, along with their partners. "Our goal is to develop individuals on tools that are already available that they don't know how to use", Zafarullah added.
Trainocate has introduced another tool called the Trainocate Assessment Tool (TAT) which allows organisations to assess their individuals, identify their competency level or any skill gaps. This is the ROI of the investment an organisation makes on training its teams.
With Microsoft vision of "empowering others" engraved in our DNA, Trainocate is  committed to serving its  clients and bringing forth bold innovative ideas required to thrive in this era of digital transformation. Our focus is mainly on role-based training pathways which allow organisations to better utilise their existing cloud platform, may it be Microsoft 365, Azure, Dynamics 365, Power Apps etc. Azure is a cloud computing service created by Microsoft for building, testing, deploying, and managing applications and services through Microsoft-managed data centres. This technology helps organisations reduce costs, enhances security, and makes latency faster.
In conclusion, Zafarulla stated, "We are not just a training company, but rather, a guidance company. We have been doing this for 25 years and have assessment tools that help us analyse and identify any skill gaps within organisations. We can use this to help the organisations' HR and L&D teams streamline their training methods, as we can help identify these gaps and guide them on what they need the most. Overall, we are helping organisations think differently, plan strategically, save money, and get the best out of technology. That is our secret to success".