Dubai Electricity and Water Authority (DEWA) has signed a Memorandum of Understanding (MoU) with Dubai Police to deploy electric vehicle charging stations (Green Chargers) in Dubai Police stations.
This will serve its visitors as well as Dubai Police electric vehicles. The MoU builds on the strategic partnership between DEWA and Dubai Police to establish a comprehensive plan that supports Dubai's futuristic vision and the shared efforts of DEWA and Dubai Police in promoting sustainability by encouraging the public to use environmentally friendly electric vehicles. The move also supports the strategic objective to promote sustainable development in Dubai.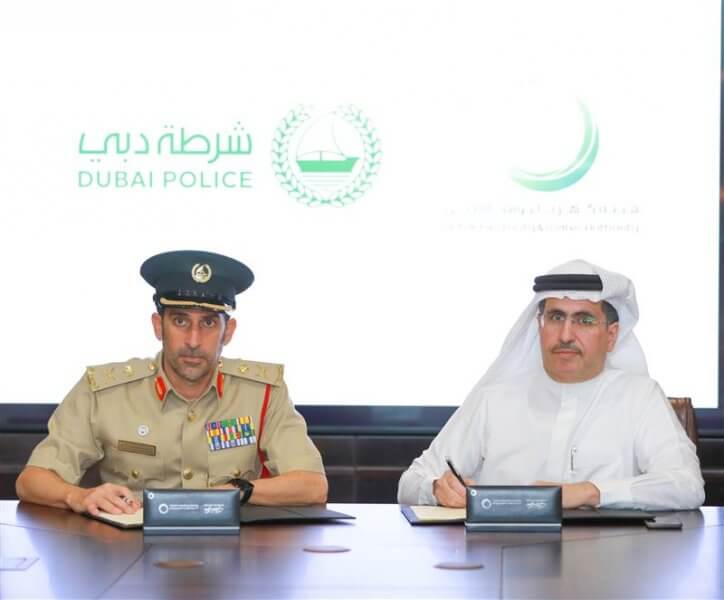 The MoU was signed by Saeed Mohammed Al Tayer, MD and CEO of DEWA, and Major General Abdullah Khalifa Al Marri, Commander-in-Chief of Dubai Police.
"We launched the Green Charger initiative in 2015 to build the infrastructure for electric vehicle charging stations as one of our smart initiatives. Through this MoU, we will provide Green Chargers in all Dubai Police stations. This supports sustainability and encourages people to protect the environment by conserving its natural resources and using environmentally-friendly electric vehicles. This achieves the goals of the Dubai Clean Energy Strategy 2050, to promote sustainable development, promote a low-carbon economy, and encourage the use of clean-energy technologies including electric vehicles. This will also achieve the objectives of the Carbon Abatement Strategy, to reduce carbon emissions by 16 percent by 2021," said Al Tayer.
DEWA has installed 200 Green Chargers across Dubai. To encourage the public to use eco-friendly electric vehicles, DEWA provides free charging for cars registered for the Green Chargers until the end of 2019.
"Our goals are to make society happy and provide smart and seamless services that are available anytime, anywhere, and provide a sustainable model for energy that supports economic growth, without damaging the environment or its resources. We work to establish the economic, social, and environmental aspects of sustainability. This is part of an integrated strategy to engage customers and society on environmental and natural resources conservation. Dubai has all the capabilities to be number one globally. It has become a global hub in sustainability, competiveness and green economy. The Green charger initiative effectively contributes to increasing the number of electric vehicles in Dubai and rationalise the use of energy in the Emirate," added Al Tayer.
Maj. Gen. Al Marri praised the partnership between Dubai Police and DEWA, stressing that it represents an important and pivotal part of Dubai Police's agenda for a secure, smart, and sustainable future.
"Dubai Police supports the Dubai Clean Energy Strategy 2050, to produce 75 percent of the Emirate's power from clean energy by 2050, and the Dubai Carbon Abatement Strategy. The sustainable development map of Dubai Police Strategy 2030 will build a sustainable police force that is totally green," said Al-Marri.
"The MoU supports Dubai Police's approach to the gradual transition to environmentally friendly patrols. This in turn supports the government's vision of Dubai as a world-class platform for environment, water and energy conservation, and to provide the best innovative solutions and technologies in this field. Dubai Police has always been keen to achieve sustainable development and to preserve the environment and natural resources. It has many initiatives, including the 'Police without Carbon' initiative, in addition to its efforts to preserve the environment and expand green areas through the force's One Million Trees initiative."