The Dubai Municipality's Al Kifaf Centre has extended its services to the public 24 hours a day by opening a Smart Hall.
The new service will offer 47 online services of government departments and other establishments in Dubai and other emirates.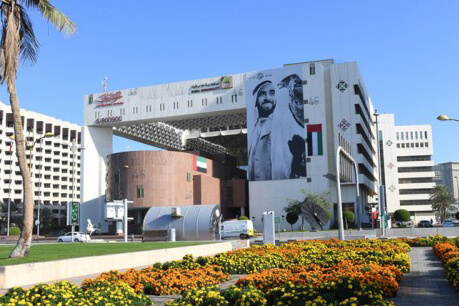 Services available in the Smart Hall include that of the Dubai Police, RTA, Government of Ras al-Khaimah, Sharjah Municipality, Ajman Sewerage Department, Public Prosecution, Fly Dubai, Air Arabia, Al Ansari Exchange, Emirates Islamic Bank, Federal Electricity and Water Authority, Salik, Nol, e-Dirham, Abu Dhabi National Insurance Company, Al Ain Distribution Company, National Bonds and Beit Al Khair Society.
Noura Al Sawalhi, Head of the Al Kifaf Centre said the Smart Hall will be the first in the country to offer such services to the public round-the-clock meeting their needs from many local and federal departments.
"This is part of the plan to develop the services in the municipality centres and to achieve the concept of Happy Dubai. Anyone who wants to do business in the evening and round-the-clock can come to the Smart Hall, where they have a hotline phone connected to Dubai government call centres, self-screens for customers, iPhones, Galaxy and iPads to connect more easily and conveniently," she said.
Al Sawalhi added that the Centre has plans to train customers on how to use these devices to finish their transactions. "They will be trained on new services and smart applications and the way services are offered. There will be machines for drinks and snacks for the convenience of the visitors as well as seating arrangements," she said.
Al Sawalhi stated that though the number of services offered by the Smart Hall is 47, the total can exceed 100 including detailed services, such as renewing or clearing transactions or introducing new transactions.
Within the framework of the government plan, Dubai Municipality will be a paperless department and all its transactions will take place electronically, she added.