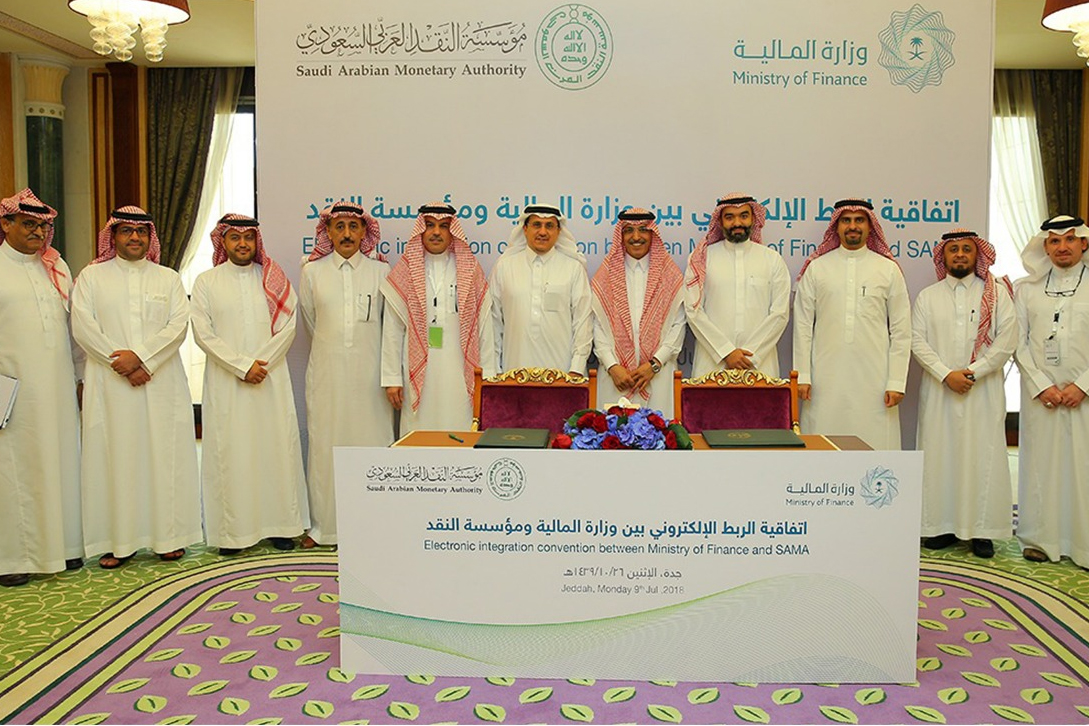 The Ministry of Finance and the Saudi Arabian Monetary Agency (SAMA) signed an agreement to activate e-transactions between them.
The agreement, according to MoF, is in accordance with national plans for digital transformation, aims to develop the methods of payment implementation, collection of government revenues and the various banking services provided by the institution to the Ministry.
This agreement comes within the framework of the Ministry of Finance's efforts to "automate its services and improve the operational efficiency and user experience through e-services," said Ahmed Al-Suwayan, Deputy of the Ministry of Finance for Technology and Development.
"The agreement is based on the mandate of the Saudi Arabian Monetary Agency (SAMA) to rely on electronic financial transactions and digital certification as an alternative to the previously issued paper orders and notices through automated linking and technical integration with the Ministry of Finance. This will provide enhanced protection and security of information.
Al-Suwayan noted that the initiative will enhance the efficiency of the financial operations of government entities with the private sector and individuals, and create new payment channels that provide a database from which to measure performance indicators and provide business intelligence to improve financial operations.
According to Hashim Al-Hagail, Deputy Governor of SAMA, said that the automated link with the Ministry of Finance means that all payment services between the government and financial sectors can be implemented automatically. Therefore, the technical teams from both sides have upgraded their relationship to a reliable technical and security level.
In addition, the Foundation will work to provide the same services to all government agencies that have independent accounts in the institution, where it works on the automatic connectivity with all government agencies, which increases the speed and accuracy and efficiency of the implementation of financial operations