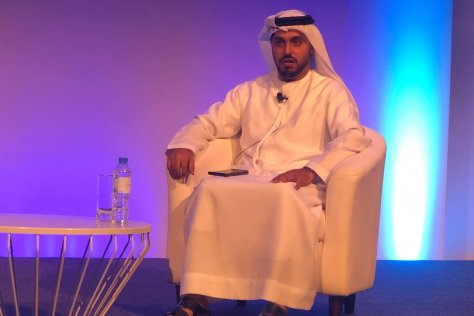 The UAE's Telecommunications Regulatory Authority (TRA) is working on cybersecurity policy for a cloud-based future, according to Eng Abdulrahman Almarzouqi, Director of Cybersecurity, TRA.
"Everything will be moving to the cloud, and so the security of the cloud is very important," said Almarzouqi, speaking at the Gartner Security & Risk Management Summit in Dubai.
Almarzouqi said that the TRA is working on a comprehensive policy for cloud security, including for public and private use.
Organisations are likely to implement their cloud strategies gradually, and Almarzouqi said private companies could classify their data and begin migrating to the cloud by moving their least critical data first. As they gain in cloud confidence, they could then move more of their data to the cloud.
Almarzouqi also confirmed that the TRA is looking at the cybersecurity aspects of other fast developing technologies including Internet of Things, Artificial Intelligence and Big Data. The TRA is actively working with other organisations including international bodies such as the International Telecommunications Union to ensure that its policies are in line with international standards and practices.
In terms of preventing cyber breaches, Almarzouqi said that user awareness is a key priority. Social engineering is "the number-1 way" that cyber criminals penetrate user information and assets. Awareness of the need to have multi-factor authentication and strong passwords is vital to preventing cyberattacks, according to Almarzouqi.
Middle East and North Africa (MENA) enterprise information security and risk management spending will total US$1.7 billion in 2020, an increase of 10.7 percent from 2019, according to a recent forecast by Gartner, Inc.
"The double-digit growth is a reflection of how organisations in MENA region are coming up to speed with their global counterparts in adopting information security and risk management solutions," said Sam Olyaei, research director at Gartner. "More importantly, an evolving threat landscape and the advent of digital transformation is forcing local security and risk leaders to re-evaluate their spending priorities."