GAL (Global Aerospace Logistics), a regional provider of integrated aircraft sustainment solutions for military and civilian customers, has signed a contract with the UAE Presidential Guard Command to enhance the latter's technology infrastructure, in a deal worth $65 million (AED 239 million).
The UAE Presidential Guard Command is designated as the elite and most specialised military unit that operates outside the conventional framework of traditional armed forces like ground, marine and air forces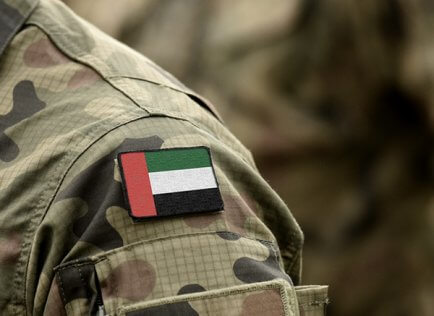 The announcement was made on the sidelines of the Dubai Airshow 2019, currently underway at Dubai World Central, and will see GAL provide specialised information technology (IT) talent augmentation for the Guard over the contract period.
The new agreement builds on GAL's longstanding support to the UAE Presidential Guard that includes technical and consultancy support services.
Khalid Al Breiki, CEO of GAL, said, "With several years of experience across critical sectors such as aerospace and technology, GAL is well-positioned to identify, train, and supply specialised talent. We are honoured to provide our services and solutions to the UAE Presidential Guard, and consider this a valuable opportunity to nuture Emirati talent in technical support roles."
GAL is a regional provider of integrated aviation readiness solutions for military and civilian entities. Working with the world's largest original equipment manufacturers (OEMs) and maintenance repair and overhaul (MRO) service providers, the company helps its clients achieve exceptional fleet readiness through world-class maintenance, repair and operations (MRO), supply chain, engineering, training and technical augmentation solutions.
GAL is part of the Platforms & Systems cluster within EDGE, an advanced technology company for defence and beyond, that was inaugurated in November 2019.