Infor, a global leader in business cloud software specialised by industry, has announced a number of solutions designed to help omni-channel retailers and fashion brands optimise their inventories, improve demand and supply planning, boost factory efficiency and help take their fashion products to market faster.
The new, machine learning (ML)-driven solutions are Generally Available (GA) and include Infor Retail Allocation, Infor Omni-Channel Planning for Brands, the latest version of Infor CloudSuite PLM for Fashion, and the Infor Nexus RFID Scan & Pack solution.
Jordan K. Speer, Research Manager, Global Supply Chain, at IDC, said, "Retailers that cannot minimise costs by optimising for product planning, creation and movement through the end-to-end supply chain will not be able to compete. Optimisation requires the ability to design, sample and produce as close to market as possible and to move inventory as quickly and efficiently as possible for both store and e-commerce operations.
"This requires, first, one view of inventory and, second, the ability to fulfill orders from whatever location is optimal, taking into account a wide array of constantly changing factors in real-time," she noted. "Without unified software systems and analytics that provide visibility into one version of data, insight into that data and the ability to make smart decisions based on it, retailers will not be able to thrive in today's market."
Cormac Watters, General Manager and Head of International, Infor, said, "Infor's ongoing investments in machine learning and advanced planning will give retailers and fashion and lifestyle brands very powerful new capabilities. First, they will have an incredibly precise view of their component and finished goods demand and, second, they will have an execution platform that supports even shorter product lifecycles. This combination will reduce waste, labor and markdowns throughout their supply chains, from zippers to finished goods."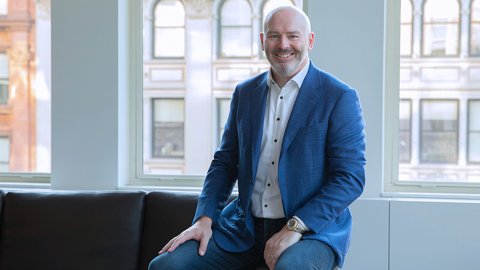 Infor Retail Allocation leverages Infor Machine Learning to address the challenge of where to position inventory to maximise "full-price" sell-through and minimise markdowns and waste.
Infor Omni-Channel Planning for Brands applies machine learning to demand and supply planning to help fashion brands manage their direct-to-consumer channels, alongside their existing wholesale businesses in a solution designed for both types of demand.
Infor CloudSuite PLM (Product Lifecycle Management) for Fashion (Version 16) helps fashion designers take their products and collections to market faster and in a more structured, controlled way. The solution provides a trusted, single source of data, so fashion brands can efficiently re-use data from collection to collection.
The Infor Nexus Scan & Pack solution enables retailers and fashion brands to leverage RFID tags in the factory packing process to validate packing accuracy and improve factory compliance and efficiency. EPC (Electronic Product Code) data is captured and verified, duplicate and dead tags detected, and an item-level proof of delivery generated, without the need to physically handle each garment.