Nissan has selected Oracle Customer Experience (CX) to deliver a unique and intuitive experience to its customers in 83 markets across Middle East, Africa, India and Turkey. The initiative will provide a complete customer intelligence platform that will help Nissan deliver actionable customer intelligence in real time, at scale, to provide 'best in class' personalised solutions.
Joni Paiva, Regional Vice President for Marketing and Sales for Africa, Middle East and India, Nissan said, "It's our mission at Nissan to continuously move to a much more dynamic, personalised relationship with our customers and wider audiences. In an effort to ensure that the Nissan brand continues to provide increased value and relevance to our customers, we are excited to take lead in understanding the customer journey through utilising the power of connected devices.  This translates into more engagement, awareness and education when it comes to our mobility vision and technologies under Nissan Intelligent Mobility which focuses mainly on vehicle security."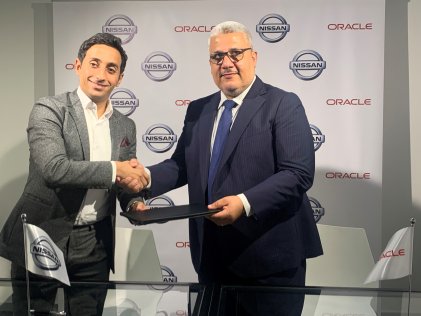 "We are also focused on creating a 360-degree view of our customers' engagement with our brand. Oracle Cloud will help us explore our entire audience data, allowing us to personalise marketing campaigns with richer and more actionable insights," he added.
Oracle CX will provide Nissan with a complete customer intelligence platform for managing all of its customer data. Under this initiative, Nissan will implement Oracle Data Management Platform (DMP) and Oracle Infinity across the AMI region to provide personalised and contextual experiences across all customer interactions, from website visits and online ads to customer service calls and in-store transactions. This will enable Nissan to deliver experiences that increase sales, improve satisfaction, and grow customer lifetime value.
"Marketers in the digital age are overwhelmed with too much data across numerous channels. This makes it difficult to identify the next best action that will drive more leads down the sales funnel. With Oracle CX, Nissan will be able to put data in motion and turn it into their most powerful business asset", said Khaled Ismail, Senior Vice President – Business Applications, ECEMEA, Oracle Digital.