4C, the customer-focused digital transformation consultancy, has announced the establishment of a dedicated Marketing Consultancy practice.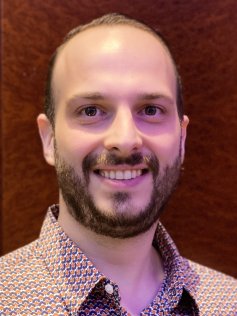 The move, according to the firm, is in response to the growing demands from regional businesses for digital marketing.
The new division will be headed by Ali Saeed who joins 4C as Marketing Cloud Practice Lead for the Middle East and North Africa (MENA).
Ali will be responsible for building the high performing professional services unit, specialised in delivering a range of marketing automation services. He will report directly to Jake Callaway, Managing Director, MENA at 4C who said, "There is a monumental shift in market dynamics in recent years, influenced largely by ease of access to digital services and smart devices. Whether it's in the B2C or B2B space, hyper-personalised customer experiences are taking precedence. Backed by the benefit of having a well-established Marketing Cloud practice in the United Kingdom, 4C is ready to replicate this successful model and deliver an incredibly valuable and relevant offering to our Middle East customers."
While 4C's digital marketing consultancy services can help organisations across all verticals deliver next-level customer experiences, Saeed and his team intend to initially focus on the travel, hospitality, entertainment, retail, automotive, energy, and financial sectors. As the largest independent Salesforce Platinum Partner in EMEA, 4C's new practice will extensively leverage the Salesforce Marketing Cloud platform to enable businesses to deliver relevant, personalised journeys for their customers across channels and devices – enabling marketers to deliver the right messages to the right people via the right channel.
Saeed said, "Digital marketing in the Middle East is still in its nascent stages but this is changing rapidly – driven not by businesses but rather by consumer preferences. There is a tremendous first-mover advantage for those businesses that adapt their marketing models to successfully engage the new breed of tech-savvy, digital-first customers. The Salesforce Marketing Cloud is the ideal platform to empower this evolution, and as the clear regional expert in this domain, 4C is ready to be the long-term partner in helping businesses efficiently and effectively navigate this transformation."
Saeed has over 12 years of experience in the Digital Marketing industry. Prior to joining 4C, he spent eight years working with Salesforce in London as a Marketing Cloud Solutions Architect & Solution Engineer. He has delivered successful Marketing Cloud projects for companies such as Ticketmaster, Sony PlayStation and other leading brands in the aviation, retail and software sectors. Most recently, he led the successful implementation of the Marketing Cloud platform for the iconic Atlantis, The Palm Resort in Dubai.