Avaya Holdings and Moro, a wholly owned subsidiary of Dubai Electricity and Water Authority (DEWA), have joined forces to kick-start a full digital transformation project for DEWA's contact center, led by Moro as a Tier 1 reseller.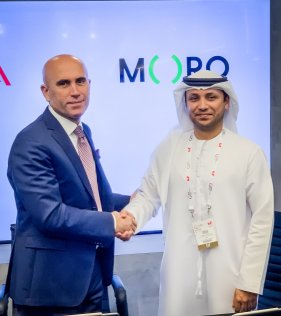 Built to the Dubai Model Standard, and hosted in Moro's Dubai data center, the contact center will introduce new technologies that provide next-generation capabilities such as dynamic self-service, speech analytics and advanced knowledge management.
"The new contact center will also enable conversational IVR (interactive voice response), as well as payment gateway integration with Dubai Smart Government. Combined, all of these efforts will support DEWA's smart services, enhance customer happiness,'' said HE Saeed Mohammed Al Tayer, MD & CEO of DEWA and Chairman, Moro.
Taking an omnichannel approach comprising voice, video, chat and more, the design of its new contact center will focus on empowering DEWA's agents to be far more productive when it comes to delivering stellar customer experiences every time.
With technologies that augment the use of artificial intelligence and self-service, the new contact center will enable DEWA employees to deliver higher levels of performance and enjoy greater job happiness. And through the use of these technologies, including conversational AI, speech analytics, and integration with a range of channels, the citizens of Dubai will be given the freedom to choose their best customer journeys.
Nidal Abou Ltaif, President, Avaya International said, "This project provides yet another example of the Dubai government sector taking a giant leap onto the global stage. We are proud to have been chosen as the technology partner to help facilitate this bold step towards building world-class customer experiences. And because our values towards delivering outstanding customer experiences are so aligned, working with the Moro team is a natural progression for our business in the region.''
"The level of service that DEWA provides UAE citizens is world-class and is born out of a fierce dedication to industry best practices and best-in-class customer experience technologies. Like DEWA, we share an obsession with delivering incredible customer experiences, and we thank the Authority for trusting us to take their customer service levels to even greater heights," he added.
Avaya will be demonstrating these capabilities, as well as its latest unified communications solutions, custom contact center and productivity applications, and Desktop Experience devices, at WETEX on Stand GSP-19, Dubai World Trade Center from October 21-23, 2019.