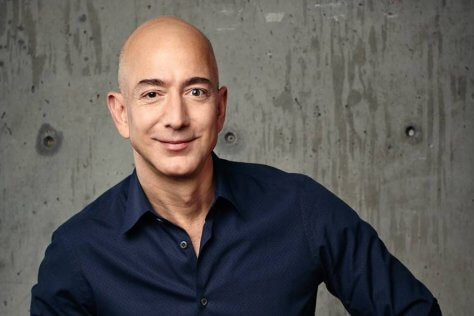 Amazon.com made history on Tuesday when it became the second publicly traded US company to reach the historic threshold after Apple.
The e-commerce giant achieved the historic milestone after its stock price more than doubled in a year as it grew rapidly in retail and cloud computing.
Its shares traded as high as $2,050.50 before easing a little to end the session at $2,039.51, up 1.3 percent and just short of the milestone level of $2,050.2677, Reuters reported.
Apple took almost 38 years as a public company to achieve the trillion dollar milestone, while Amazon got there in 21 years. While Apple's iPhone and other devices remain popular and its revenues are growing, it is not keeping up with Amazon's blistering sales growth.
Amazon has impressed investors by diversifying into virtually every corner of the retail industry, altering how consumers buy products and putting big pressure on many brick-and-mortar stores.
The company also provides video streaming services and bought upscale supermarket Whole Foods. And its cloud computing services for companies have become its main profit driver.
In the second quarter the unit accounted for 55 percent of Amazon's operating income and 20 percent of total revenue, according to Morgan.
Apple started trading in December 1980 but its stock did not truly start to take flight for another 25 years, spurred by the iPhone, the breakthrough device that left competitors in the dust.
Amazon – founded as an online book-retailer in Chief Executive Jeff Bezos' garage in 1994 – started trading on May 15, 1997 at $1.50 on a split-adjusted basis.
By October 2009 it had risen to $100 and the stock hit $1,000 for the first time on May 30, 2017. It has held above that level since Oct. 27, 2017.
Just 10 months later, on 30th August, Amazon shares hit $2,000 for the first time, just $50 per share away from giving the company a $1 trillion market value.