H3 Dynamics, a Singaporean start-up that has developed fully autonomous charging stations for remote security and industrial asset inspection drones, has signed a memorandum of understanding (MoU) with Avaya Holdings Corp to deliver a suite of aerial video and real-time video analytics solutions to government and emergency responders across the Middle East and Africa.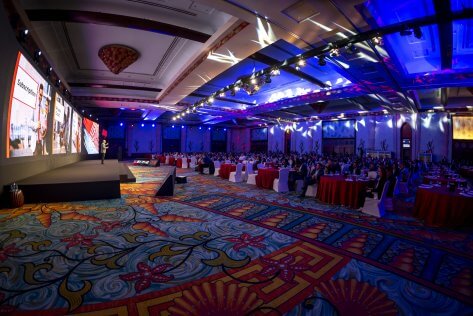 The two companies have developed integrated solutions to be demonstrated at Avaya ENGAGE in Dubai, which is taking place this week.
H3 Dynamics' Dronebox base station systems are field robots managing their own drone operations. They can be stationed at different locations and can deploy various camera drones at a minute's notice, responding autonomously to incident triggers within existing sensor or camera networks.
Using Avaya IXTM Workplace, a powerful unified communications solution for calling, messaging, conferencing and collaboration, H3 Dynamics' drone stations can feed live aerial drone video footage from different locations to decision makers in command centers.
Aerial video streams can also be fed through to multiple locations and devices via secure video conferencing. Emergency and non-emergency contact centers running Avaya IXTM Contact Center solutions will also be able to remotely deploy and manage drones in emergency scenarios and be supported by a real-time aerial video stream of events taking place in such scenarios.
The combination of both companies' technologies will help government agencies and emergency responders to react to incidents faster and more efficiently. The Dronebox system is currently being tested on a number of use cases by government authorities around the region.
One sees the solution being put into operation by a police service, whereby a reconnaissance drone is deployed in the event of a traffic accident, so that officers can quickly assess the level of response required. Another sees the solution put into use by fire departments, helping teams support search and rescue operations as well as assess fire-related damage to high-rise buildings.
"Our core technology blueprint can easily be translated into a number of exciting use cases. Because our solutions enable the automated deployment of drones, we can achieve rapid response times to various incidents with minimal human involvement. Our partnership with Avaya helps teams on the ground gain the information they need to make more informed decisions while saving a lot of time," said Taras Wankewycz, Group Founder & CEO, H3 Dynamics.
Frederick Sabty, Vice President – Hospitality, Healthcare and Intelligent Devices, Avaya International, added: "The openness of Avaya's unified communications and contact center portfolio technologies enables the creation of cutting-edge use cases. As is true in the private sector, public organizations no longer require standalone products – they need real, integrated solutions that meet their challenges. This MoU represents a perfect example of combining our market-leading, open communications products with next-generation autonomous flight technology to deliver a never-before-seen innovation."
The new joint solution is just one being demonstrated at the Avaya Partner Summit this week as part of Avaya ENGAGE Dubai. Taking place between November 12 and 14, the event sees over 1,000 Avaya customers, partners and alliance members converge on Dubai to experience the latest innovations and use cases for mastering the Art of Experience.