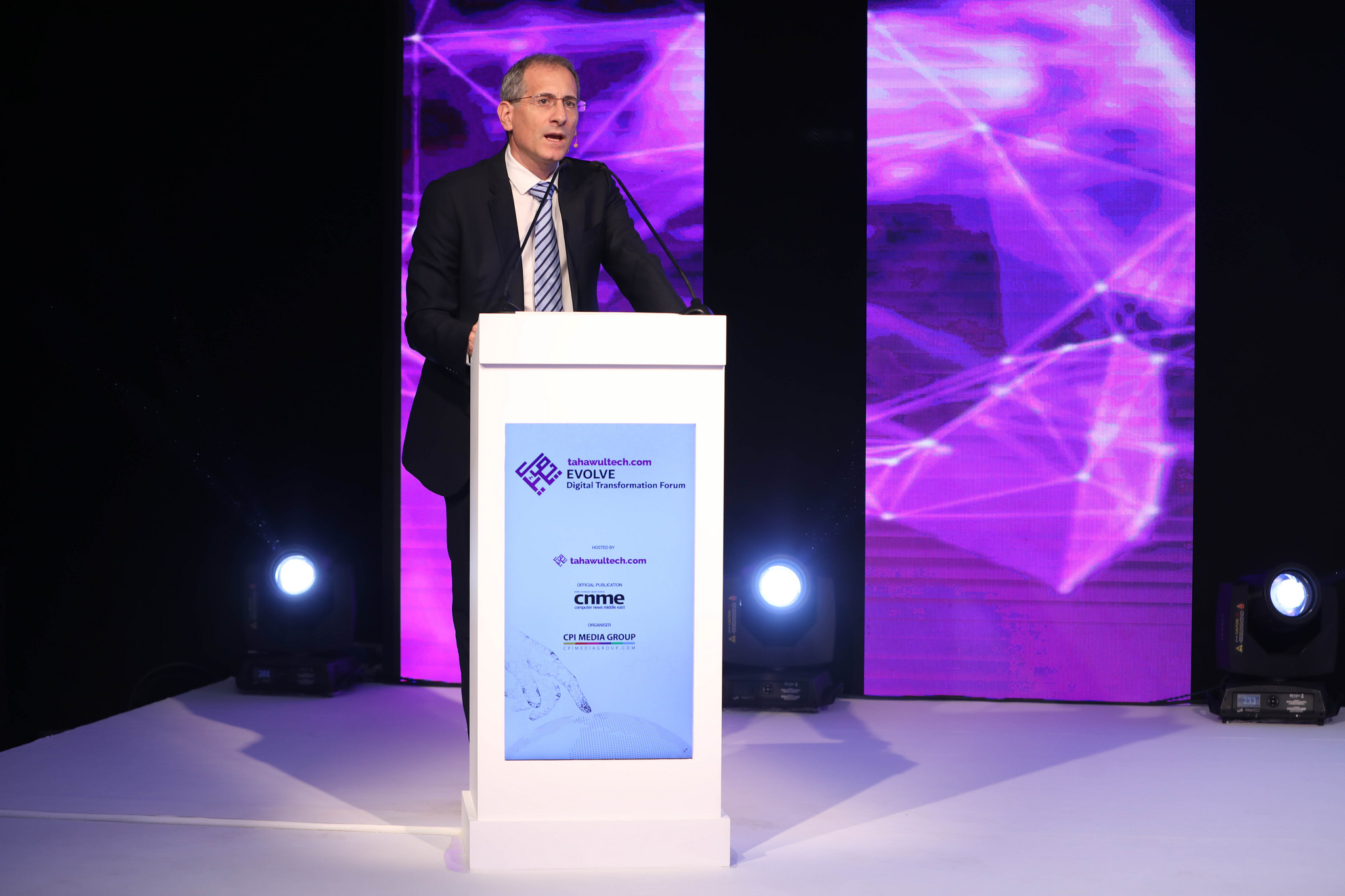 IT solutions provider Injazat Data Systems believes before embarking on the digital journey, it is imperative that regional governments and enterprises develop the necessary pool of capabilities in terms of infrastructures and processes.
Speaking at TahawulTech.com's second edition of Evolve – Digital Transformation Forum, Antonio Antonuccio, digital transformation director, Injazat Data Systems, gave a perspective on how to build ICT capabilities when digitising government services.
He said, "Both Abu Dhabi and Dubai governments are working towards announcing digital platforms. These platforms have technology and process components as well as capabilities and culture elements.
"In order to be efficient and achieve seamless integration, these platforms need to have comprehensive digital services catalogue."
Antonuccio added that user experience is a critical element in this area.
"We have to keep in mind that user experiences must be simple, intuitive and seamless."
He added that these digital platforms must have an engine in order to enable automated procedures and paperless processes.
"They also need to be equipped with data. It must provide easy access to accurate data. The value of open data, which means providing access by governments to citizens and businesses to large sets of data in order to develop capabilities has the potential to create 10.4 billion AED of value-add to the economy every year by 2021. We will unlock the benefits of data for the city."
According to Antonuccio, customersunderestimate the importance of progressing in their maturity journey when it comes to digital transformation.
"Government entities must ensure that as they are deploying new technologies and use cases, their enterprise architecture is able to support the business and meet the higher requirements of these technologies and services in terms of speed, reliability, safety and so on."
Antonuccio also added that developing the right skillsets and appropriate culture within organisations are some of the biggest barriers to digital transformation today.