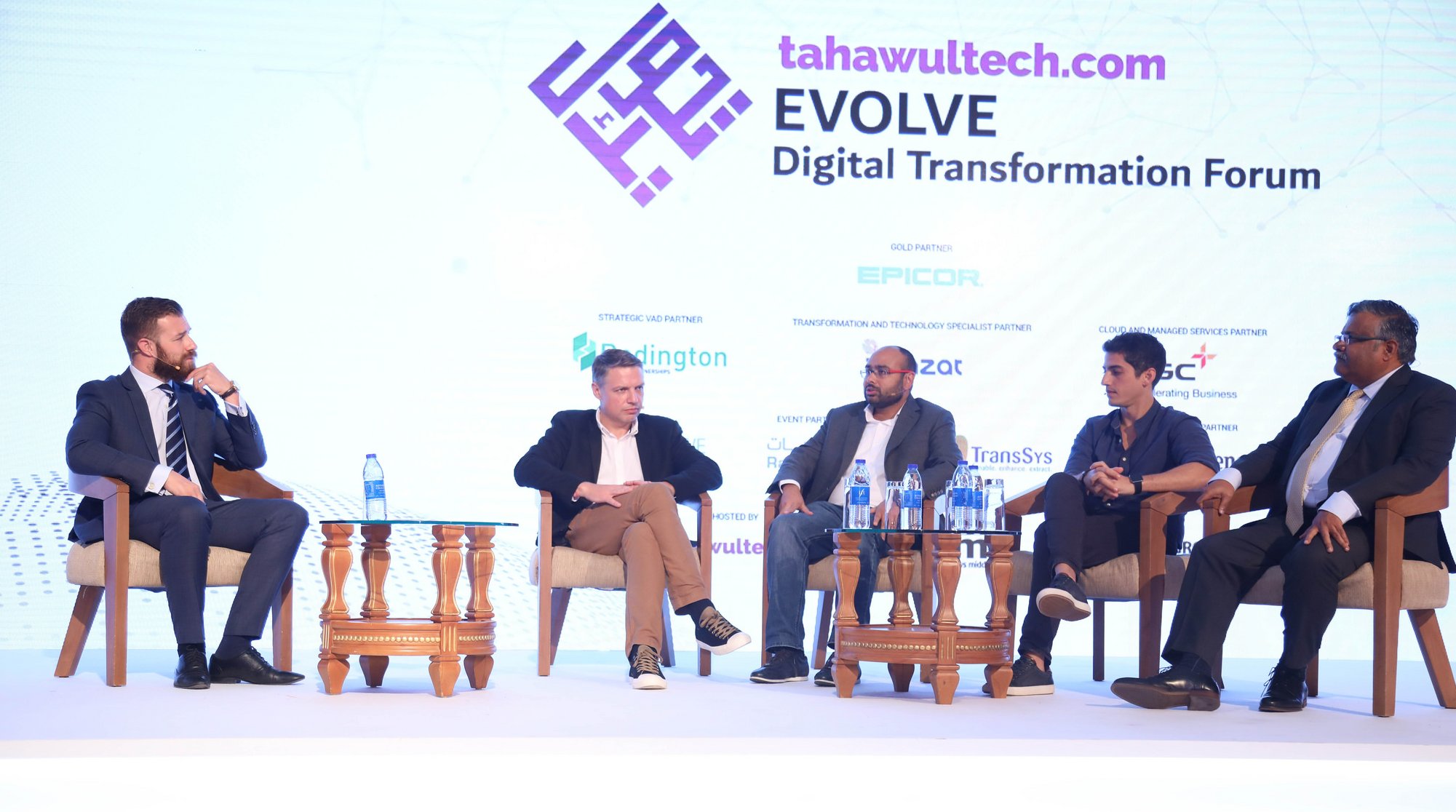 The second edition of TahawulTech.com's Evolve- Digital Transformation Forum saw C-level executives gather together to discuss the processes and challenges of evolving one's business in the digital era.
Moderated by CNME editor James Dartnell, the panel included Jonathan Rawling, CEO, Yallacompare.com; Janardan Dalmia, CEO, Trukkin; Mousa Yassin, co-founder and CEO, GEEKS and Saeed Khan, VP and head, AGC Networks.
Dalmia said, "When commencing their digitalisation processes, businesses need to view it as a journey rather than a project. They need to think from outside the box. It is clear that companies who don't adapt to the digital world could become obsolete."
Khan said, "We need to examine business models and look at who the end customers are. How can we keep them satisfied and also work on gaining new customers. We must look at how effectively we can use digital technologies to enhance operational efficiencies."
According to Dalmia, speed in delivering services in the digital age is important.
He adds, "The other challenge is that how soon will the adoption be when working towards digitalisation. However, this comes down to trial and error. We have to test what will work best and then implement it."
Dartnell asked if operating in the digital age means that every company is compelled to be a technology firm?
"Technology helps make your business faster, more efficient and makes lives easier. We should examine how we can deliver the services that we believe in, in the best way possible? Look at two or three ways to do that successfully and then build technology around it. Technology is not mandatory but to keep innovating and growing, we must figure out most optimum ways to deliver our services," Yassin said.
Khan added that one of the first points of actions is to examine how digital technologies can be business enablers.
"Technology needs to be consultative in terms of ensuring that business, IT and customers are in sync."
In the era of technology advancements and automation, has there been loss of face-to-face relationships?
According to the panel, nothing can supersede personal one-on-one meetings with customers to truly understand their requirements. That being said, technology has enabled this interaction to be faster and seamless.