Dubai-based technology giant Jumbo Electronics, has selected Microsoft's Dynamics 365, as a cornerstone of its digital transformation journey.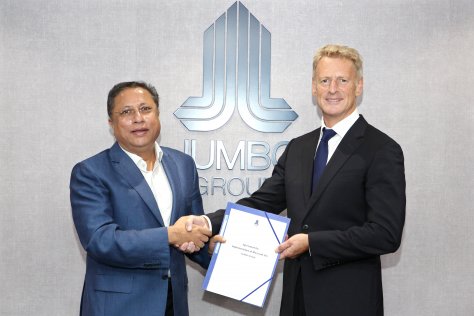 "Jumbo's customers expect a premium experience and we have always prided ourselves on being able to deliver it," said Arvind Agrawal, CEO of Jumbo Group. "But those expectations are constantly changing and we knew we have to build a commerce platform to allow us to modify our operations almost in real time. Microsoft presented itself as the obvious partner. The time-to-market and cost-planning aspects of Dynamics 365 were very appealing to us, as were the options to revamp critical business applications like ERP and CRM and have them adapt to our chosen best practices and specific operational needs."
Jumbo found its options for digital transformation were limited by its legacy ERP system, and surveyed market options for a replacement that would be cloud-based, agile, scalable cost-effective, intelligent and integrated platform with other initiatives such as Last Mile Delivery, Call Centre Solution, ITSM, RPA, Retail CRM and 3PL.
Dynamics 365 was chosen by Jumbo's procurement team for these reasons, and for its ability to deliver cutting-edge business intelligence through a unique merger of ERP and CRM systems.
"Jumbo Group will now be able to engage customers, empower employees, optimise operations and reinvent the way it does business, by leveraging the most intelligent commerce platform in the industry," said Steve Rogers, CVP for Dynamics 365, EMEA, Microsoft, at a special event at Jumbo's Bur Dubai headquarters. "Organisations face increasingly demanding consumers in the shape of millennials and Generation Z – those who know what they want and how they want it. Dynamics 365 will arm Jumbo decision makers with 360-degree views of these customers and more, to help them create buying experiences that will be peerless across the region."
Microsoft has seen a growing demand for the benefits of the intelligent cloud in the Middle East in recent years, with data showing a growing majority planning migration. In the midst of this trend, Microsoft earlier this year opened two cloud data centres in the UAE, to serve regional innovators and help them to achieve more.