Anthony Shiner, EITC's dynamic Chief Innovation Officer, has been officially announced as the keynote speaker at the highly-anticipated Evolve conference which is being held next month at Emirates Towers, on September 10th.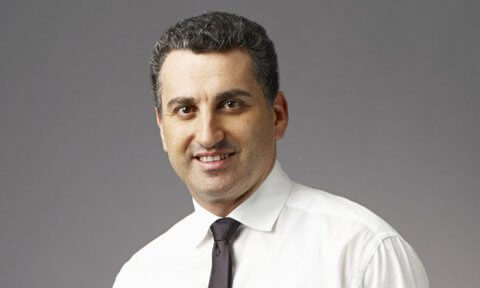 The symposium aims to examine and explore the impact digital transformation is having all across the Middle East region.
The EITC executive will be able to provide an in-depth analysis on the emerging technologies that are fundamentally reshaping how many major industries and businesses operate in what is being labelled as Industry 4.0.
EITC is one of the leading telecommunication operators in the Middle East, and has underwent its own internal transformation by creating two separate divisions within the organisation. One which is focused solely on its traditional telco services, and the other on enterprise.
Shiner will be able to document how EITC has embraced digital transformation, and will offer a number of predictions regarding some of the key trends that he expects will develop in the forthcoming years, as more and more of these disruptive technologies become integrated and more mature.
The charismatic Australian brings two decades of telecommunications experience to his role as Chief Digital Lifestyle and Innovation Officer at EITC, and is a passionate, strategic thinker and a leading expert in terms of implementing innovation strategy for bottom line impact.
Prior to joining EITC, Anthony was the Executive Director of Telstra Digital in Australia, a role in which he flexed his organisational muscle to increase the efficiency, usage and loyalty of digital platforms in a highly competitive market.
Anthony developed his early career in Sydney, Australia, before joining Singtel in 1999, where he held a variety of positions, including that of Chief Revenue Officer for Group Digital Life. In this role, he was responsible for developing and a portfolio of strategic digital businesses across Asia Pacific, which serviced over 600 million mobile customers.
Anthony holds a Master of Science in Management, Business Administration and Management from Standford University.