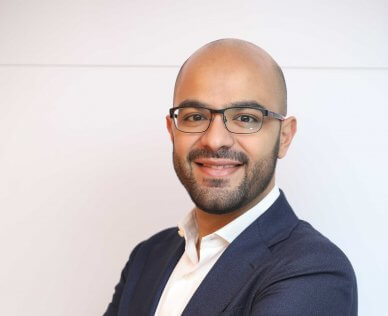 Reseller ME catches up with Mena Migally, senior director, Middle East at Riverbed to learn how the digital performance leader is gearing up for the region's biggest tech trade show GITEX Technology Week taking place next month.
Advancements in technology has redefined the way organisations operate and has made what we deemed impossible once, possible. However, increasingly businesses are realising that technology is an enabler and a means to an end. The absolute impact and advantages of technology can only be truly harnessed through a partnership between machine and mind. Advocating and showcasing this collaboration, the 39th edition of GITEX Technology Week's theme is – 'Synergising the mind and technology economy'.
The digital performance solutions provider Riverbed is perfectly in sync with the theme, having unveiled its new brand identity – Advancing human experiences in the digital world – earlier this year.
"Our new brand identity complements GITEX's theme for this year. Today we are emphasising on the mind aspect of things rather than just the technology," says Mena Migally, senior director, Middle East at Riverbed. "Organisations must remember that behind every digital experience is a human one. We need to work towards making this collaboration equal. Only by understanding the benefit of improving the human experience will it help to advance and enhance the digital one. At this year's show, one of our focuses will be on the synergy between both themes."
Additionally, the company will be highlighting the latest upgrades to its three pillars of Digital Network portfolio – Software-defined WAN (SD-WAN), Application Acceleration and Network Performance Management (NPM) solutions.
"We will put the spotlight on SteelConnect SD-WAN solutions. Also, we have recently announced a global original equipment manufacturing (OEM) agreement with Versa Networks, which has strengthened our ability to address more complex enterprise SD-WAN deployments. We are very excited to showcase this partnership at GITEX." 
Earlier this year, Riverbed had introduced its cloud-based SaaS acceleration service, which is delivering "massive value and results by up to 10 times" today for apps such as Office 365, Salesforce, ServiceNow and Box, according to Migally.
"This is the only one available in the market and we have had quite a good traction on it. We want to extend that further during GITEX." 
He added that the company will also be making announcements and releasing innovations around its NPM monitoring solutions during the show.
Migally believes large-scale dedicated tradeshows such as GITEX presents a great platform for Riverbed partners. He urges partners to take the opportunity to not only display their strength of their product portfolio but also show their prowess of their role in creating relevant comprehensive solutions to help their customers meet business objectives.
"Our representatives will be present at the show to further enable partners to optimise the opportunities present. Together with our partners, we will work on co-branding and marketing activities, hosting events through the course of the show and setting up joint meetings with existing and potential customers."
 According to Migally, the company's new brand identity is definitely the next step from its previous branding of 'Rethinking possible'. "We are focusing on humanising the digital transformation journey and we will showcase how that is in effect during GITEX."
Migally believes as technology progresses, it will further impact human-machine partnerships.
"Innovation will allow us to improve the human experience. Over the next few years, our interaction with technology will become diverse and we will treat it differently. We will increasingly look at technology as an enabler that proactively supports advancing experiences across key verticals," he adds.