CNME Editor Mark Forker managed to secure an exclusive interview with Alp Uysal, Vice President and Head of Strategy, Technology, Innovations and Government & Industrial Relations at Ericsson Middle East & Africa to discuss the company's approach to 5G.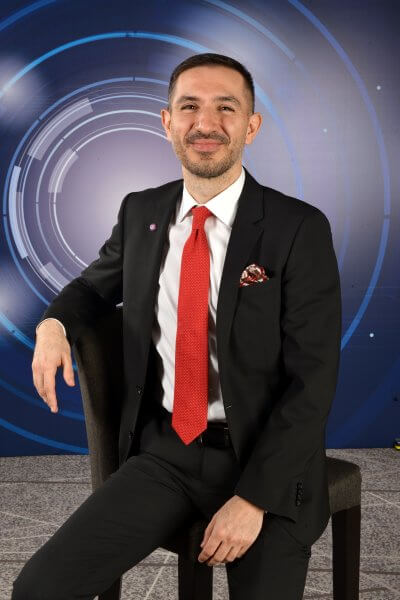 Swedish telecommunications vendor Ericsson has positioned itself as a leader in 5G technology due to a combination of a measured long-term strategy and significant investment in its R&D.
The ICT behemoth has always been recognised as a pioneer in terms of championing new technologies, so it should come as little surprise to anyone that it is at the forefront of the development of next-generation technologies specifically designed to fundamentally reshape the world we live in.
Ericsson has secured major 5G deals with some of the world's biggest telecommunication operators such as Verizon, Swisscom, Etisalat and SK Telecom to name but a few and this has solidified its status as one of the go-to players for communication service providers who are looking to rollout and deploy commercial 5G services.
In a forthright discussion with Uysal, the Ericsson executive highlights the role it is playing in terms of delivering its 5G aspirations, estimates when consumers will start benefiting from the technology and its efforts in achieving standardisation.
Speaking on the floor of GITEX, Uysal praised the progressive approach from countries in the GCC in relation to 5G technology.
Uysal said, "The deployment of 5G networks in the Gulf region is something we are proud of. We've engaged with a lot of the major operators to ensure 5G is now commercially available. GCC region along with South Korea and the United States are at the forefront of 5G development. I think its approach to 5G perfectly illustrates the ambition of the operators and regulators in the region. We're contributing significantly to this with flexible portfolio options, so I believe we will start seeing the benefits of the technology very soon."
Ericsson hedged its bets on 5G and its long-term investment in the next-generation technology is now starting to pay off in the form of some major 5G deals.
Uysal said, "We've been a leader in the ICT industry for years and are known for being innovative and reliable. Our long-term strategy on 5G is starting to thrive. We have a flexible portfolio with our 5G platform that enables telecom operators to smoothly switch on 5G on their existing 4G networks. The Ericsson Radio System hardware has been 5G-ready since 2015 and can also be used for 5G NR with a remote software installation. This means we have already shipped more than 4 million 5G-ready radios to our customers worldwide."
Uysal also highlighted the role the ICT vendor is playing in driving standardisation on 5G.
He said, "One other part of the thought leadership is our role along with other industry partners in driving the standardisation effort. Ericsson is deeply involved in all areas of the process, ensuring aggressive performance targets of the end-to-end system in the 5G standardisation work. Now that we see wide-scale deployment, Ericsson is ready to advance industries and society on their digitalisation journey.  One significant proof point of our involvement is the foundation application that Ericsson filed in 2017. This patent application, which combines the work of 130 Ericsson inventors, is the largest in cellular communication in terms of number of inventors, anywhere in the world."
Asking when we can expect to start experiencing the benefits of 5G technologies from a consumer perspective, Uysal said:" In the Middle East and North Africa, we anticipate commercial 5G deployments with leading communications service providers during 2019, and significant volumes in 2021 with an increase in the adoption and availability of 5G-enabled devices."
He added, "In terms of this region in relation to the consumer end, if you look at the devices, smartphones are very prevalent. I think the smartphones' 5G support is going to be key. Uysal added that with EXPO 2020 just around the corner he is expecting to see lots of interesting new applications to emerge on the consumer front.
He said, "We're already witnessing applications around gaming that are providing interactive experiences for end-users without the need of a console. VR and AR entertainment experiences hosted on a 5G network will also become much more prevalent as we proceed."
Uysal concluded a terrific interview by highlighting the importance of 5G in enabling the empowerment of autonomous cars and smart cities.
He said, "You're going to have multiple devices such as your smartphone, laptop and notepad all the way connected to smart lighting. Smart cities, autonomous cars and the use of robotics in healthcare and manufacturing are among the first use cases to flourish using 5G. To enable this new level of connectivity, you need 5G."