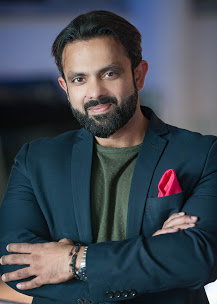 emt Distribution META has announced a partnership with Safetica for Africa and Levant. Both companies have also highlighted the integration between Fortinet and Safetica solutions.
"In today's world of ever-present IT security threats, we can't rely on one single product to protect us. Integrating multiple solutions means that we no longer have the burden of accessing, monitoring and maintaining each solution from separate consoles," said Petr Zikes, the CEO of Safetica.
Most businesses today understand that they need security measures like firewalls and antivirus software in place to protect their devices and users, a DLP solution is often overlooked, which is a fundamental mistake according to Zikes.
He noted that in a world of ever-present IT security threats, IT security can no longer rely on point products. Integrating multiple solutions in a SIEM reduces the burden on administrators and enables accessing, monitoring and maintaining of each solution from a unified console.
According to Zikes, this is why Safetica approached Fortinet to become a technology alliance partner and develop an integrated solution. Today, Safetica's endpoint DLP solution integrates with Fortinet's FortiMail Secure Email Gateway and FortiSIEM, with additional integrations being planned.
This partnership between Fortinet, one of the world's foremost cybersecurity companies, and Safetica creates a security solution that just makes sense for today's businesses. Safetica provides a DLP solution that's easy to use, quick to deploy, and affordable for companies of all sizes. It helps prevent data breaches, makes it easy to comply with data protection regulations like HIPAA and GDPR, and teaches employees how to handle sensitive data without changing the way they work.
"The Fortinet Security Fabric has an open architecture designed to easily integrate complementary technologies from our alliance partners, delivering broad visibility, integrated threat detection and automated response to address today's sophisticated cyber security threats," said Neil Prasad, senior director, product marketing and global technology alliances, Fortinet.
"Fortinet's open approach further extends its own capabilities, and those of its partners, to protect enterprises across the entire attack surface, from the Internet of things (IOT) to the cloud. We are pleased to have Safetica as a Fortinet technology alliance partner and welcome Safetica into Fortinet's open ecosystem, developing integrated solutions to address customer needs."
Furthermore, Zikes also believes that the companies need an effective combination of tools, which is why Safetica was designed to be easily and effectively integrated with complementary technologies like Fortinet.
"As the threats to data continue to evolve, there is no single silver bullet to security. That's why it's important that the tools you are using understand each other. Integration with the Fortinet Security Fabric is something we see great potential in," he said.
Naresh Kumar, director, Regional Sales Development, emt Distribution, said, "The integration of Safetica data loss prevention solution (DLP) and Fortinet security technologies provides companies with a powerful tool for the security of their data no matter where it is or where it goes.Your data is your most important asset. Keep it safe with Safetica."