African governments are harnessing digital technologies to support ongoing reforms and better serve the interests of citizens, according to industry experts at the Global Business Forum Africa 2019 in Dubai.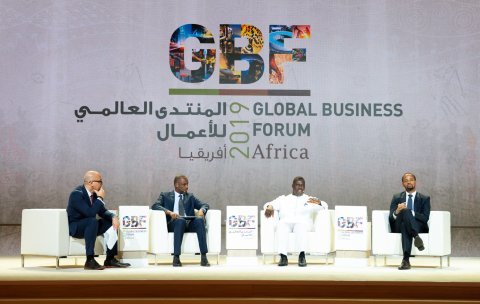 During a session entitled Rethinking Government – Working with the New Guard, Innocent Muhizi, CEO, Rwanda Information Society Authority, explained how the government agency partnered with companies to develop an e-procurement platform that handles proposals and contracts and said the government in Rwanda operates like a private sector entity by setting KPIs and working towards ambitious targets.
Hon. David J. Francis, Chief Minister, Republic of Sierra Leone, noted that his country was in the process of creating a "new direction government" built around digital innovation, science and technology. He explained that his department has piloted iPads to reduce stationery, introduced an automated public expenditure policy and expanding internet and mobile coverage, providing real-time data to citizens – key strategies which he hopes will lead to the creation of a new Africa.
Meanwhile, Mark Okoye, Commissioner for Economic Planning, Anambra State Government, Nigeria, highlighted that his country is currently focusing on attracting FDI, improving efficiency and productivity, and utilising technologies to better understand the needs of citizens and businesses.
Responding to the question of "How to best take advantage of entrepreneurial thinking?", 57 percent of delegates at the forum said expanding and institutionalising dialogue with young entrepreneurs and the private sector is the right solution to address the matter.
Another session entitled Reshaping the Future – the World of Digital Disruption was joined by Lorien Gamaroff, Chief Executive Officer and Co-Founder of South African company Centbee, who spoke about how Bitcoin is being utilised by banks, governments and tax authorities to improve transparency and efficiency.
"If you look at why bitcoin was invented, it was actually a transparent ledger – an accountancy system. The big difference is it is not owned by a single organisation, it is shared, much like the internet. Here, with blockchain, we have a single ledger, so it's impossible to hide transactions," said Gamaroff.
A side session held later in the day put the spotlight on reforms reshaping Ethiopia's political structure and economy. Melesse Tashu, Senior Economic Advisor, National Bank of Ethiopia, said during the session that Ethiopia is making headway in building an inclusive digital economic strategy and growing its e-commerce market.
Tizzita Mengesha Tefera, Co-Founder and Chief Executive Director, Maisha, Ethiopia, whose company uses drones for humanitarian uses, said, "You can improve lives through technology. The youth are part of that conversation. Youth are bringing in innovative solutions with technology.
She also noted that critical thinking in education is paramount for setting up the next generation to succeed.
Organised by Dubai Chamber of Commerce and Industry, GBF Africa 2019 is being hosted under the theme 'Scale-Up Africa,' bringing together public and private sector stakeholders from the UAE and African countries to examine key trends and explore new avenues of economic cooperation.