Generation Z is entering the workforce, bringing with it a tech-first mentality that will propel businesses further into the digital era while potentially deepening the divide among five generations in the workplace.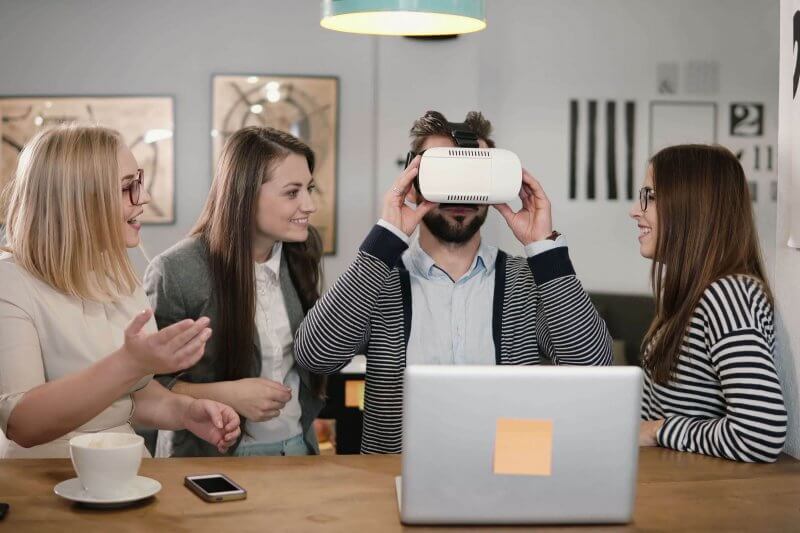 According to global research commissioned by Dell Technologies, post-millennials – those born after 1996 and known as Gen Z – have a deep, universal understanding of technology and its potential to transform how we work and live.
"It's almost a given that these digital natives have advanced technology and data science skills, but what is surprising is the level of digital maturity they are bringing to the workplace," said Danny Cobb, corporate fellow and vice president of Technology Strategy, Dell Technologies. "Yet we haven't raised a generation of robots. Gen Z sees technology not only as a tool for enabling human progress, but also as a means for leveling the information empowerment playing field. Their combination of vision and optimism is remarkable." The survey of more than 12,000 high school and college students in 17 countries reveals the younger generation's outlook on technology and future jobs. It revealed that 98 percent have used technology as part of their formal education. It also found that 91 percent say the technology offered by an employer would be a factor in choosing among similar job offers.
A majority of those surveyed (80 percent) said they want to work with cutting-edge technology; of those 38 percent are interested in IT careers, 39 percent want to work in cybersecurity and 46 percent aspire to do technology research and development.
In addition, 80 percent believe technology and automation will create a more equitable work environment by preventing bias and discrimination.
An overwhelming 89 percent recognise that we are entering the age of human-machine partnerships: 51 percent of those surveyed believe that humans and machines will work as integrated teams, while 38 percent see machines as tools for humans to use as needed.
While most Gen Zers are confident with their technical prowess, they also worry about having the soft skills and experience that employers are seeking.
Seventy-three percent rate their technology literacy as good or excellent and 68 percent say they have above-average coding skills. Even more telling, 77 percent are willing to mentor an older coworker who may be less experienced with technology. Yet nearly all new grads (94 percent) have some concerns about future employment. Only about half (57 percent) rate their education as good or excellent in preparing them for their careers. Meanwhile, 52 percent are confident they have the tech skills employers want but not necessarily the non-tech skills.
At the same time, senior professionals are concerned they are being outpaced and that a majority of leadership roles in the future will be filled by digital natives. According to previous Dell Technologies research, 87 percent of business leaders fear that their organisations will struggle to offer equal opportunities across generations.
With up to five generations now in the workplace, businesses must help workers find common ground as they push to create a digital-first culture. Cross-functional teams with complementary skillsets can encourage knowledge exchange and a fresh approach to problem-solving. Internships, rotation programmes and other early-career development opportunities can help young professionals gain experience and develop soft skills on the job. And reverse mentorship programmes can enhance technical competencies throughout an organisation, with Gen Z leading the way.
Further into the study, Dell Technologies noted that although they have interacted with electronic devices practically since birth and grew up with social media, Gen Z yearns for more human interaction in the workplace.
In-person communication (43 percent) is the preferred method for communicating with coworkers, followed by phone (21 percent); messaging apps and texting ranked last.
The Gen Z workforce also said that 82 percent sees social media platforms are a valuable tool in the workplace. It also revealed that 75 percent expect to learn on the job from coworkers or other people – not online. It also found that more than half (53 percent) prefer to go to a workplace versus working from home and 58 percent prefer to work as part of team rather than independently.
"Today's young professionals grew up in a collaborative educational environment and they are bringing those same expectations to the workplace," said Maribel Lopez, technology industry analyst and strategic advisor at Lopez Research. "Though face-to-face communication isn't always in possible in today's modern workplace, immersive technologies are enabling all types of workers to collaborate in both the physical and virtual worlds."
Added Cobb, "Ultimately, those organisations that create a workforce in which all generations are supported will thrive in the era of human-machine partnerships. An integrated workforce is an empowered workforce, one that can help their organisations transform and succeed in the digital future."