Inadequate skillsets and lack of effective trainings around existing and emerging technologies continue to be one of the biggest challenges in the regional IT channel. Reseller ME speaks to industry players to understand how trainings can be made an intrinsic part and parcel of everyday channel business.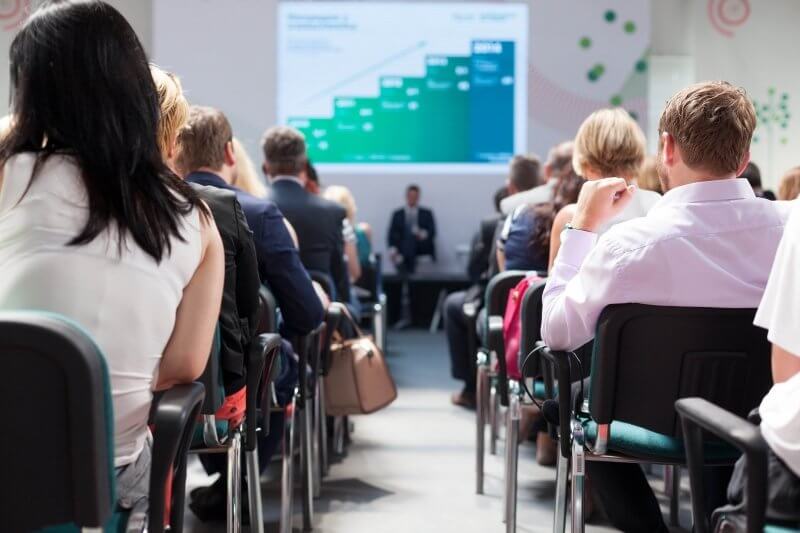 Stakeholders across the technology spectrum are grappling with finding and retaining resources with adequate skillsets to efficiently handle new and emerging technologies. In the dynamic world of IT, this poses as a serious problem. While customers and vendors are constantly on the lookout for trained employees, it is also a concern on the partner's end of business. Partners without the right knowledge and skillsets for particular technologies will affect not only their individual business but also that of their vendors. This is why partner training is a critical aspect.
Zameer Qureshi, AVP Middle East, Centra Hub, says, "Partner training is a crucial aspect of the ecosystem of tech delivery to end customers. Product vendors are constantly investing in product enhancement, verticalisation, best-practice approach methodology, and boosting feature richness. As a consequence, it is imperative that partners are always brought up to speed with the latest offerings of the vendor solution landscape."
Also, he adds that it is imperative that the partner and delivery teams constantly update themselves with business domain knowledge of their customer segments as well.
"When they understand customer business and speak the customers' vocabulary, the end result is that customers are confident on the tech investments that they are making, the delivery process goes through much faster, and there is minimal risk involved in the entire project," he says.
This is even more so the case when it comes to advance emerging technologies that digital transformation strategies rely on such as IoT, cybersecurity, cloud, big data, blockchain and Artificial Intelligence (AI).
Shadi Salama, channel lead, East Region, Cisco Middle East, says, "In order to capitalise on these technologies, enterprises will need well-trained and skilled staff. For partners to be successful in this area, they need to play key roles in defining, selling, deploying and optimising these megatrends that will deliver clear business outcomes and meet customers' needs."
"In the highly competitive Middle East channel market, partners are undergoing a major shift from being sales focused to needing to know their solutions and how to support their customers in implementing them. Increasingly, the best channel partners are those that serve as trusted advisors in digital transformation, with a strong focus on being specialised in solutions and delivering value to customers," says Savitha Bhaskar, COO, Condo Protego.
Partners surely have a responsibility to ensure they are proficient in the solutions and technologies that they sell. However, which stakeholder should be held more accountable to ensure trainings take place regularly?
According to Hesham El Komy, senior director, International Channel, Epicor Software, the responsibility needs to be a 50-50 partnership.
He says, "On one hand, the partner must be willing to invest time in training their staff. On the flip side, the vendor must have a programme that is comprehensive enough to ensure highly trained and knowledgeable teams within the channel ecosystem."
He believes vendors should start by extending their own training programmes—"what you teach your staff you should teach the partner."
"Look at this way," he says, "why would you expect less from the partners resources than you do from your own? The expectations should be the same, so starting with the same programme, that obviously must be tailored to suit the channel, is the way to go."
"I believe that vendors should be aligned with the distributors who drive and deliver the training to partners," says Zacky Vaz, regional channel manager, Fortinet.
"Customers consider partners as being their trusted advisors. If partners have a specialised skill set they not only earn a vendor's confidence, but also gain customer trust. If partners demonstrate their commitment to extending their capabilities beyond simply solution selling, and focus on building skills, they are able to benefit on a profitability front as well."
The partner community along with its vendors must bear in mind that the lack of sufficient skills or training has the potential to hamper bottom lines.
Not only is it essential for channel partners to have the right talent in place, but they also need to transform processes, says Amir Kanaan, managing director of Kaspersky Lab for the Middle East, Turkey and Africa.
He adds, "They need to be knowledgeable about new solutions, and develop new competencies that can help them create new avenues of revenue and ensure business sustainability."
How can partners themselves develop their expertise and enhance their skillsets?
According to El Komy, partners need to have a broad set of skills and many of the basics should be provided online by the vendors.
He explains that to supplement the online learning, vendors should have 'live' training courses covering all functions such as sales and marketing.
He adds, "Another aspect, which is as important as the other modes, is the importance of 'learning on the job' with support of the vendor. This form of support can come in a variety of forms, for example, vendor resources can 'shadow' the partner during consulting and implementation phases, providing invaluable advice along the way."
Centra Hub's Qureshi also urges partners to attain relevant certifications to strengthen their offerings to customers.
He says, "Training certifications carry a lot of weight and provide confidence to the end customers that the partners are well equipped to deliver value to them in their realm of business. As a consequence, certification plays a huge role in the selection process of partners by the end customers in their digital transformation journey."
Partners need to also remember that the more recent or current the certification, the more the end customers are assured that they are receiving the latest in best practices.
"And as a consequence, they are more confident about their tech investments resulting in faster project acquisition for the partners and quicker delivery for both the partners and the end customers," Qureshi explains.
Partners along with vendors and distributors need to have constant discussions and trainings to ensure the channel community is competent to deliver technologies expertly and be customers' trusted advisors.