Harley-Davidson has announced additional details of its first fully electric vehicle LiveWire and said that the new model  will be available for purchase starting 2019.
The battery powered bike, which originated out of Project Livewire in 2014, was first unveiled in Milwaukee during the company's 115th Anniversary celebrations.
More details about the road ready bike has been announced in Milan at the EICMA show.
The LiveWire motorcycle features a RESS (Rechargeable Energy Storage System, or the main battery) composed of lithium-ion cells surrounded by a finned, cast-aluminum housing. The bike is also equipped with a small 12-volt lithium-ion battery that powers the lights, controls, horn and instrument display.
The vehicle can be charged using the on-board Level 1 charger that plugs into a standard household outlet with a power cord that stores below the motorcycle seat.
LiveWire can also be charged with a Level 2 or Level 3, DC Fast Charge (DCFC), through a SAE J1772 connector, (USA), or CCS2 – IEC type 2 charging connector in international markets.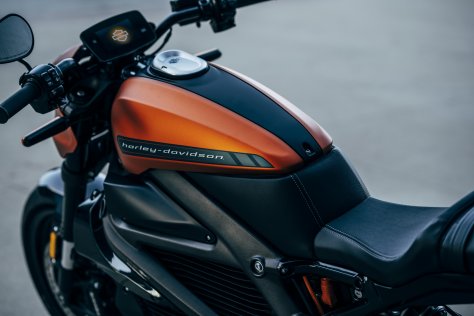 What`s more, it will have a tilt-adjustable display with a color touch screen TFT display located above the handlebar and allows the rider to access the interface for Bluetooth connectivity, navigation, music and more.
Harley however has still not unveiled the capacity of the battery the machine will hold and its range.
LiveWire is fitted with Brembo Monoblock front brake calipers gripping dual 300 mm-diameter discs. Both Anti-lock Braking System (ABS) and Traction Control System (TCS) are standard features on the model. The rider can also tailor the performance of LiveWire with seven selectable riding modes – four of which are set as standard from the factory and a further three modes that can be defined by the user.
The all-new Harley-Davidson LiveWire will be on sale starting 2019 across North America and select parts of Europe.
Details regarding pricing and pre-order process will be released in January 2019. The company has announced plans to expand its range and offer a full portfolio of electric vehicles by 2022.