TahawulTech.com is delighted to confirm Ramit Harisinghani as a panelist at the upcoming Power of 4: Fourth Industrial Revolution Forum.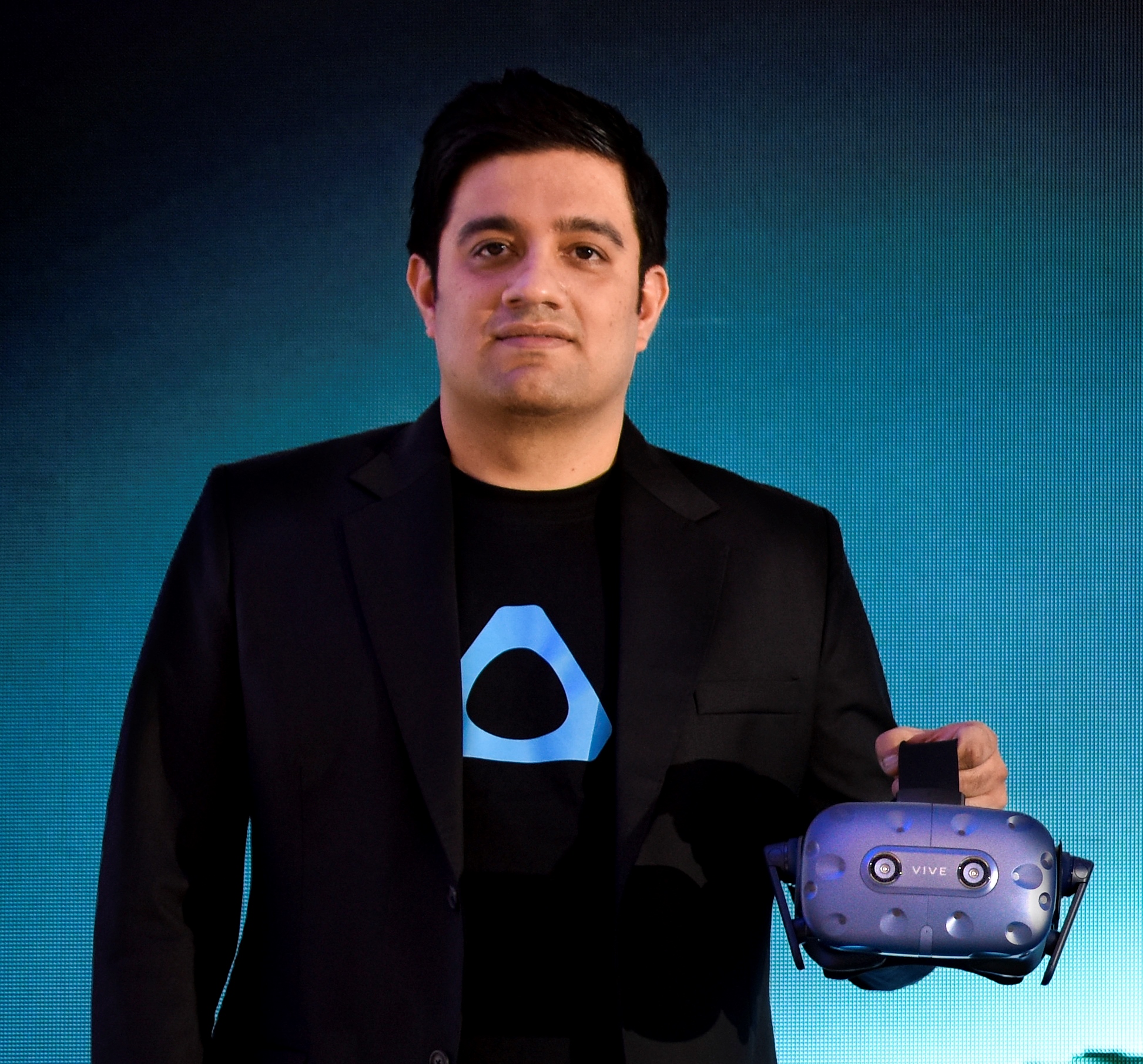 The event, which is set to take place on Monday 17thSeptember 2018 at the Habtoor Grand Resort and Spa, Dubai Marina, will explore the four defining technologies that are set to transform Middle Eastern businesses in the years to come: artificial intelligence, Blockchain, virtual reality and IT automation.
Ramit Harisinghani, who will join the virtual reality panel at Power of 4, is Vice President and Head of Middle East & Africa at HTC. Ramit's legacy at HTC and in the region spans over 10 years. During that time, he has worked closely with various HTC teams and innovation partners – locally and internationally – to bring many technology firsts to the region.
His current role includes overseeing sales and marketing strategies for HTC as well as supporting product teams across mobile and virtual reality offerings. In particular, HTC Vive is the creator of the unprecedented PC-based virtual reality system, the Vive, which was built and optimised for room-scale VR and true-to-life interactions.
[To learn more about how virtual reality is transforming industries, register for TahawulTech.com's Power of 4: Fourth Industrial Revolution Forum | For more stories on success and business transformation through technology subscribe to our newsletter.]
HTC Vive has been at the heart of VR innovation in the Middle East over the last 12 months. Vive teamed up with At the Top, Burj Khalifa earlier this year to showcase its newly enhanced Mission 828 virtual reality (VR) experience.
Mission 828 offers visitors the real-life feel of scaling all 160 habitable levels of the iconic Burj Khalifa, a hard-knuckle climb to the top of the spire, and a parachute-jump right down to The Dubai Fountain. Essentially, visitors get the feeling of what it is like to ascend and descend the tower in the most adventurous fashion.
Annual spending on augmented reality and virtual reality in the Middle East and Africa is set to top $6bn in 2020, according to IDC's Worldwide Augmented and Virtual Reality Spending Guide. With this in mind, the panel discussion at Power of 4 will explore that while the general public may believe that VR's potential is limited to the entertainment business, its impact will go deep into the enterprise. With the ability to affect healthcare, construction and retail, virtual reality will save lives in the future, as well as delivering unrivalled user experiences across the world.
REGISTER NOW to hear more from Ramit, and join the conversation with over 300 technology experts and find out how the world is being reshaped by a new dawn of technology.