President Xi Jinping of China is visiting the UAE heading a large delegation to further advance ties across trade, culture and technological cooperation between the two countries.
Sheikh Mohammed bin Rashid Al Maktoum, the Vice President, Prime Minister and Ruler of Dubai, and Sheikh Mohamed bin Zayed Al Nahyan, Crown Prince of Abu Dhabi and Deputy Supreme Commander of the UAE Armed Forces, have underlined the visit as a milestone for both countries.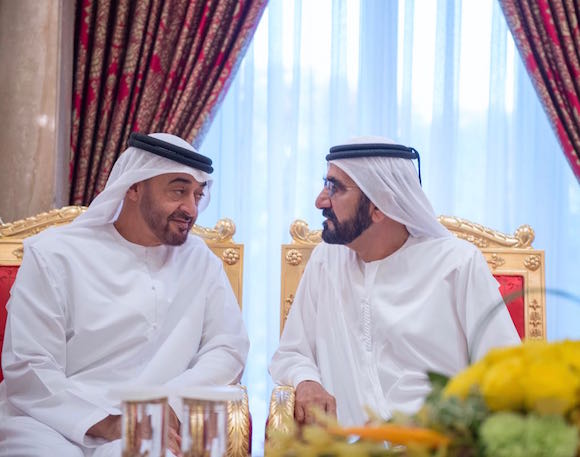 In recognition of this important visit, the UAE announced the launch of 'UAE-China Week', which runs from 17th to 24th July, with the aim to place a spotlight on the bilateral relations between the two nations. The UAE will celebrate UAE-China Week annually, coinciding with Chinese New Year celebrations.
In a statement, Sheikh Al Maktoum said, "We welcome Chinese President Xi Jinping in this historic visit that celebrates the strategic partnership between the two countries and establishes a new phase of fruitful cooperation and promising outlooks."
"The UAE currently hosts 200,000 Chinese citizens and 4,000 trading companies," Sheikh Al Maktoum said, adding that the UAE is the largest trading partner of China in the region.
"We seek to build long-term economic, cultural, and trade and investment ties with China," Sheikh Al Maktoum noted.
For his part, Sheikh Al Nahyan said, "The People's Republic of China and the United Arab Emirates play a pivotal role in the stability of the region and its economic future."
"Over 28 years ago, the late Sheikh Zayed bin Sultan Al Nahyan visited China, founding the strategic relationship between the two countries that has yielded fruitful trade and investment as well as cultural relations for more than three decades," said Sheikh Al Nahyan.
Sheikh Mohamed bin Zayed went on to say that China is an international commercial giant with a global political weight playing an active role in stabilising the global economy and attaining peace and security.
At the end of 2017, it has been reported that 4,200 Chinese companies were operating in the UAE, and noted that the total value of Foreign Direct Investments, FDIs, from China in the UAE reached $9.1 billion that year, which include oil, gas, infrastructure, finance, construction, telecommunications, trade and other sectors.
In an interview with Emirates News Agency (WAM), Huang Yongzhang, Chairman of China Business Council UAE, and President of CNPC Middle East, revealed that the largest Chinese companies operating in the UAE include China National Petroleum Corporation, CNPC, China State Construction Engineering Corporation, CSCEC, China Ocean Shipping Company, COSCO, Huawei and Jiangsu Provincial Overseas Cooperation and Investment Company, JOCIC, while adding that these companies have invested billions of dollars in the UAE, in sectors that include oil and gas, construction, ports, technology and industrial zones.
The UAE and China hold strong bonds governed by a series of agreements and memoranda of understanding, most notably an agreement on economic, trade, and technological cooperation in 1985 as well as the establishment of a Joint Commission of Economic, Trade and Technical Cooperation. The two countries also signed an agreement on the protection of investment and an agreement on avoidance of double taxation were signed between the two countries in 1993, among others.