Emirates will now be able to diligently track bags that flow through its Dubai hub for departing, arriving and connecting customers.
The Dubai-based carrier has been awarded IATA 753 compliance certification for its baggage operation in its home base of Dubai.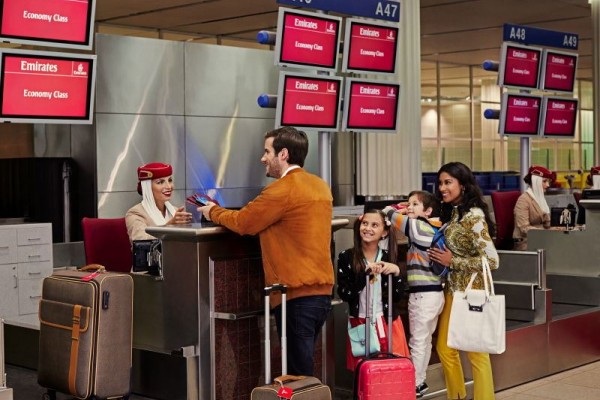 IATA Resolution 753 requires airlines to track bags at four specific points in the baggage journey to ensure that at any time the status of each bag is known, facilitating a more pro-active customer approach to managing baggage challenges.
To achieve certification, Emirates developed an integrated Baggage Management System in-house called Wasla to provide full control of its worldwide baggage operations. Wasla receives baggage scanning information from across the airline's network and provides Emirates' airport teams with information on the status of each bag on board.
Adel Al Redha, Emirates' Executive Vice President and Chief Operations Officer, said, "We continue to focus on consistently delivering superior services on the ground, and in the air. As part of this endeavour, I am delighted that our baggage management and tracking systems are aligned with IATA's requirements and that we are certified for end-to-end tracking at our hub – Dubai International Airport.
The ability to track our customers' baggage at any stage, means we can proactively notify them at key touch points during their journey, and enable our frontline staff to provide even better service. We have already introduced applications and processes that provide our customers with information regarding their delivery of bags using automation, making best use of available technology."
Emirates processed 35 million bags last year, and it worked closely with stakeholders to ensure processes and systems are integrated with the Baggage Handling System that is provided by Dubai Airport.
IATA Resolution 753 was developed to reduce mishandling and baggage fraud. Emirates' compliance was achieved through close cooperation of all involved stakeholders, Emirates as the airline, dnata as the ground handler, and Dubai airport as the provider of the baggage handling system.
For more stories on success and business transformation through technology subscribe to our newsletter. You can also follow us on Twitter and LinkedIn, like us on Facebook to get daily updates on the latest tech news.