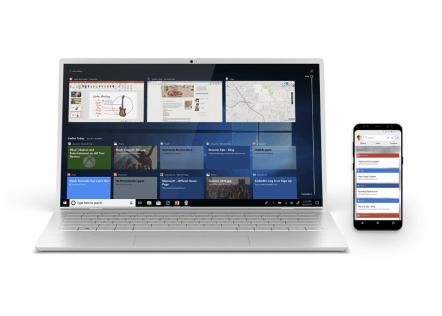 Microsoft has temporarily halted the roll out of its Windows 10 October update, following complaints that it has been deleting users' personal files.
Less than a week after the new update was deployed, Microsoft has issued a statement confirming the problem and advising users to either stop using the updated devices or not to install the new updates.
Microsoft released the much talked about October 2018 update (version 1809) on October 2 and soon started receiving complaints from users about files getting lost.
Describing  the problem one user posted on a Microsoft help page stating, "The latest update to 1809 not only deletes files but It made a Mess of my system! First not only [were] files missing after a failed general error, [but] upon restore I noticed lot's of photos and audio files as well as Word docs etc. [are] missing. Lots of software would not start, or launch at all [despite the system] showing that it was running."
Microsoft meanwhile says these are isolated incidents but said they have temporarily stopped the roll out. "We have paused the roll out of the Windows 10 October 2018 Update (version 1809)* for all users as we investigate isolated reports of users missing some files after updating," said a statement posted online.
"If you have manually checked for updates and believe you have an issue with missing files after an update, please minimise your use of the affected device and contact us," but did not say when it plans to restart pushing put the new update.
The Windows 10 update, according to Microsoft was aimed at "empowering a new era of personal productivity," and especially help IT pros more easily manage devices and deployments.
Microsoft had earlier urged IT managers to test the adaptability of the new update and roll out the latest update in a phased manner.
"We recommend that you begin rolling out Windows 10, version 1809, in phases across your organisation, to validate that your apps, devices, and infrastructure work well with this new release before broad deployment. Additionally, if you aren't yet using Windows Analytics to monitor your roll out of this feature update, we encourage you to do so," it said.
Meanwhile, for all those who want to reverse to an older version, follow these simple steps.:
Select the Start button, then select Settings  > Update & security  > Windows Update  > Advanced options > View your update history > Uninstall updates.
Select the update you want to remove, then select Uninstall.