Facebook-owned social network Instagram launched a mobile app on Wednesday dedicated to user-generated videos up to an hour long.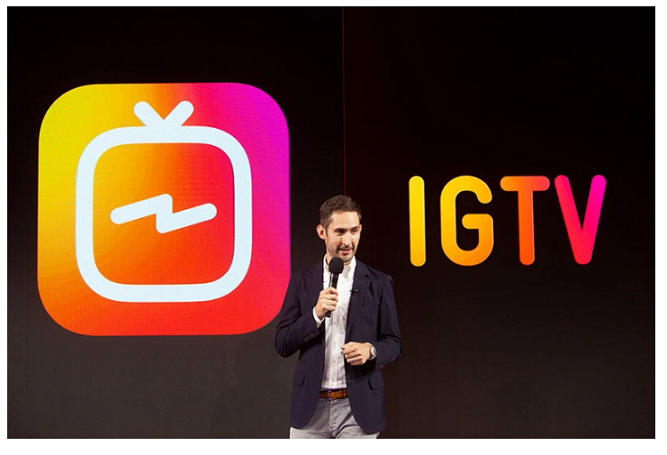 This move will put Instagram's content in competition with YouTube, which uses programmes like YouTube Creators to support its community of video makers.
The new application called IGTV is a nod to traditional television and has service plans to feature videos from rising internet celebrities, artists and pets, some of whom have tens of millions of social media followers.
Instagram Chief Executive Kevin Systrom during the launch in event in San Francisco said, "IGTV is a new app for watching long-form, vertical video from your favorite Instagram creators, like LaurDIY posting her newest project or King Bach sharing his latest comedy skit. While there's a stand-alone IGTV app, you'll also be able to watch from within the Instagram app so the entire community of one billion can use it from the very start.
"Teens are now watching 40 percent less TV than they did five years ago. It's time for video to move forward and evolve," he added.
Facebook shares rose 2.3 percent on Wednesday to $202.06 after earlier crossing the $200 mark for the first time.
Instagram, which was founded in 2010 as a photo-sharing app, has surpassed 1 billion users, Systrom said.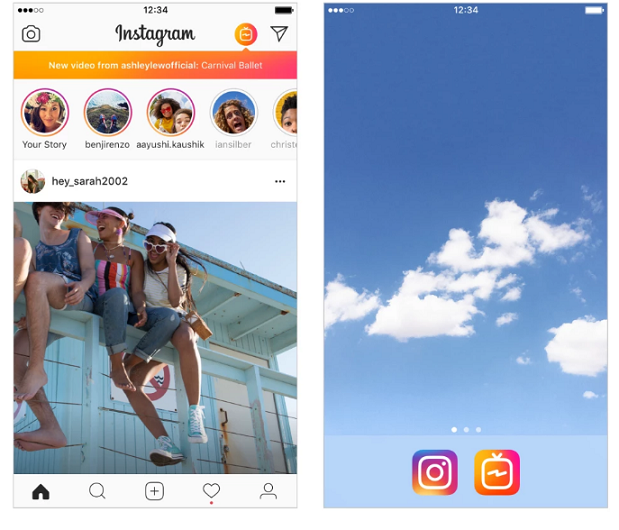 "IGTV is different in a few ways," explained Systrom. "First, it's built for how you actually use your phone, so videos are full screen and vertical. Also, unlike on Instagram, videos aren't limited to one minute. Instead, each video can be up to an hour long."
Detailing how the new app works, Systrom highlighted that like traditional televisions, IGTV has channels. But, in IGTV, the creators are the channels. "When you follow a creator on Instagram, their IGTV channel will show up for you to watch. Anyone can be a creator — you can upload your own IGTV videos in the app or on the web to start your own channel.
"We've made it simple, too. Just like turning on the TV, IGTV starts playing as soon as you open the app. You don't have to search to start watching content from people you already follow on Instagram and others you might like based on your interests. You can swipe up to discover more — switch between "For You," "Following," "Popular" and "Continue Watching." You can also like, comment and send videos to friends in Direct."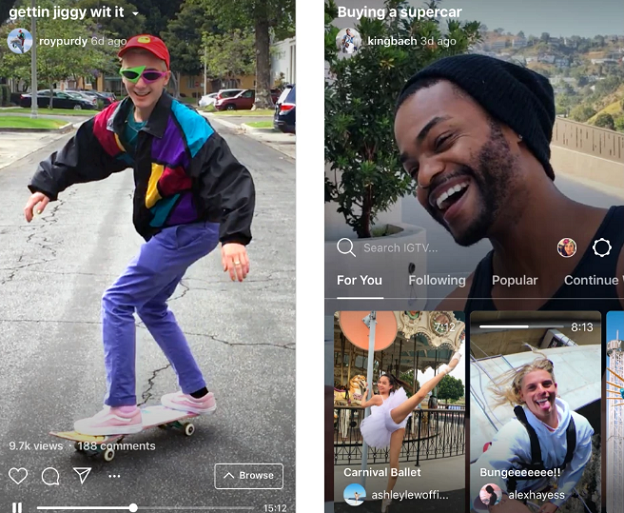 Tech firms such as Facebook, Alphabet Inc's YouTube and Snap Inc's Snapchat have been spending heavily to grow mobile video services that will attract both users and corporate brand advertising.
Instagram, which Facebook bought in 2012 for $1 billion, has grown by adding features like messaging and short videos. In 2016, it added the ability to post slideshows that disappear in 24 hours, a copy of Snapchat's popular "stories" feature.
IGTV will be rolling out globally over the next few weeks on Android and iOS.