Microsoft is reportedly working on technology that could be used to power check-out free retail stores.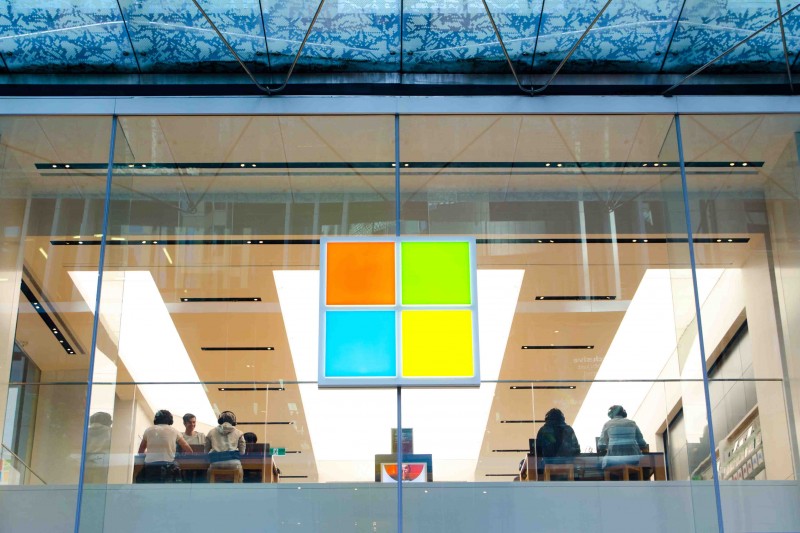 According to a Reuters report, the software giant has been talking to Walmart about using the tech, which will rival Amazon's own Go initiative.
Amazon first launched its cashier-free convenience store in the company's hometown in Seattle last year. Customers scan their smartphones at a turnstile to enter. Cameras and sensors identify what they remove from the shelves. When customers are finished shopping, they simply leave the store and Amazon bills their credit cards on file.
Amazon Go, which will soon open in Chicago and San Francisco, has sent rivals scrambling to prepare for yet another disruption by the world's biggest online retailer. Some have tested programs where customers scan and bag each item as they shop, with mixed results.
Reuters noted that it is still not clear how soon Microsoft would bring an automated checkout service to market, if at all, or whether its technology would be the answer retailers are looking for.
Microsoft said it "does not comment on rumors or speculation." Walmart and Amazon declined to comment.
According to industry reports, a number of organisations are still playing catch-up to Amazon.
The company spent four years building Amazon Go in secret, before launching an employee-only pilot on its Seattle campus in 2016. It collected data for nearly 14 months more before opening the doors to its first Seattle store. Amazon has said it has no plans to introduce checkout-free technology to its Whole Foods Market grocery chain, which it acquired last year.