Dell EMC's regional director of data centres has said that the formidable lead the firm has built as the world's top enterprise storage provider is testament to its broad, customer-centric strategy.
According to recent IDC statistics, Dell EMC recently gained market share for enterprise storage for the third consecutive quarter, now boasting 32.9% of the global storage market, and 27.8% for ACI stack.
"We're very pleased with this increase, and it shows that our strategy works," Ossama El Samadoni, regional director, modern data centre, Middle East, Turkey and Africa, Dell EMC, said. "We realised that we needed to keep growing in storage, and to deliver faster and more reliable storage devices."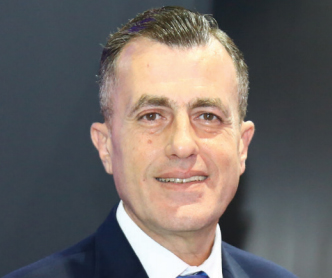 El Samadoni added that Dell EMC has capitalised on shifting demands in global storage. "We now have double the market share of our nearest competitor, and what we're offering now really resonates with market demands," he said. "The business-critical systems of today are not the ones we typically saw 10 years ago. It used to be ERP and CRM, but now enterprises are moving to scale-up and scale-out. People are now looking at sustained, low latency storage."
He also highlighted the firm's variety of solutions, and particular strengths in hyperconverged infrastructure. "Dell EMC has a breadth of solutions, instead of one answer to everything. After the merger with EMC, we have excellent offerings on the HCI front, with better integrated appliances, including VxRail and VxRacks. They're built on PowerEdge technologies. We've also increased our relationship with VMware to ensure products are highly integrated."
El Samadoni added that Middle East demand for flash storage has not only matched that of more developed markets, but in some case has exceeded it. "It's no different to our global business," he said. "The demand is very advanced and Dubai in particular is leapfrogging others. From a performance point of view, we're seeing the same functionality, and there's a particularly high level of demand for HCI platforms."
Recent Dell Technologies research has shown that 45% of Middle East organisations are looking at unifying their storage on all-flash platforms.
"There's no single answer to all questions, but we're always looking at customer problems and delivering various solutions to accommodate their needs," El Samadoni said. "We analyse customer workloads, identify the optimum infrastructure solution and provide validated, performance-guaranteed solutions.
"We stand behind our announced features and functionalities, and do our level best to remedy issues. All our flash products have a predefined value of maintenance renewals, and we maintain them as long as customers want to keep partnering with us."