SAP SE has announced that the Mercedes-Benz EQ Formula E Team is using the SAP HANA platform and the SAP Sports One solution for season six of the ABB FIA Formula E Championship.
The Mercedes-Benz EQ Formula E Team made its debut at the first race of the season in Diriyah, Saudi Arabia, on 22nd November 2019.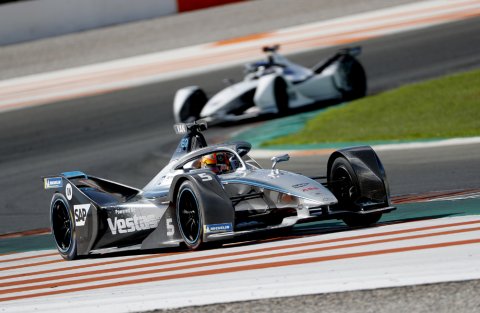 "Ever since SAP became our official business performance partner in May 2018, our collaboration has proven to be an exciting opportunity for both brands to explore together and jointly develop innovative technologies," said Ian James, team principal, Mercedes-Benz EQ Formula E Team. "With the start of season six of the ABB FIA Formula E Championship, we are thrilled to put this technology into practice."
SAP and the Mercedes-Benz EQ Formula E Team use the business data platform from SAP, which includes SAP S/4 HANA, to develop customer specific technology solutions that help the team analyse large volumes of data and monitor overall business performance.
With the complexities, technology and number of parts required to build a Formula E car, SAP is enabling the team to increase efficiencies comprehensively, from product procurement and supplier evaluation to performance monitoring. In racing, everything is set against the clock. The business and operational side of racing is no different, with delivery dates and supply cycles of paramount importance to ensure the team is optimally prepared when it takes to the track at each race.
"The Mercedes-Benz EQ Formula E Team's debut at the Diriyah E-Prix is a major milestone for the Kingdom of Saudi Arabia to showcase sporting and connected vehicle innovations on a global stage," said Ahmed Al-Faifi, senior vice president and managing director, SAP Middle East North.
"As the connected sports and vehicle markets grow, SAP's partnership with the Mercedes-EQ Formula E team shows how Intelligent Enterprises in sports that leverage digital transformation and real-time analytics can optimise driver health, vehicle performance, and team competitiveness."
The development and implementation of SAP Sports One is another key product of the partnership between SAP and the Mercedes-Benz EQ Formula E Team SAP Sports One helps clubs and organisations digitalise sports performance management by coordinating all administrative, training and team management, as well as talent development and medical processes.
In a sport like Formula E, where winning can depend on a tenth of a second, optimising every aspect of team performance, including human performance – is essential. Traveling around the globe and racing at speeds of 175 mph is tough on the mechanics, engineers, data analysts, and drivers, all of whom must remain focused.
The SAP Sports One solution helps them monitor, understand, and act on human performance data input through wearable technology, including fitness trackers that collect an array of biometric data displayed on an easy-to-read dashboard.
SAP's involvement with the Mercedes-Benz EQ Formula E team is a combination of conventional marketing and technological partnership. SAP provides access to its innovative technologies, and its brand is featured on the vehicles and drivers' clothing.
"SAP is excited about the debut of the Mercedes-Benz EQ Formula E Team, and we are proud to be an integral part of the team as its Official Business Performance Partner," said Michael Kleinemeier, Member of the Executive Board of SAP SE, SAP Digital Business Services. "Mercedes-Benz and SAP have been trusted business partners for many years, with both companies fueled by a philosophy of driving innovation and advancing technology. Our collaboration with the Mercedes-Benz EQ Formula E Team is now taking this partnership to a new level."
Looking forward, SAP and the Mercedes-Benz EQ Formula E team will evaluate further technology use from the perspective of customer experience and experience management business.