Saudi Arabian cybersecurity leader Security Matterz has strengthened its product portfolio following its acquisition of IT Security Consulting & Training (IT Security C&T).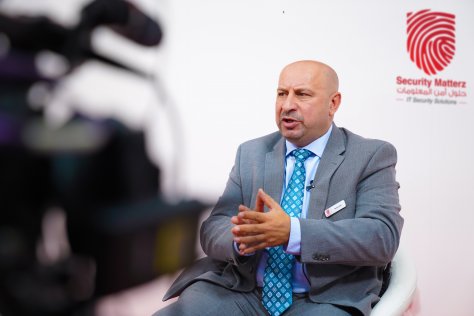 The deal is a major coup for Security Matterz who through the acquisition have also managed to secure the services of Muntasir Bdair, the CEO of IT Security C&T.
Bdair is one of the most decorated information security leaders in the Kingdom of Saudi Arabia, and is recognized as a key technology thought leader within the cybersecurity ecosystem. He will bring vast expertise, knowledge and nous to his new role as Chief Operation Officer (COO) at Security Matterz.
Under the terms of the acquisition deal IT Security C&T will work under the umbrella of Security Matterz in the Kingdom of Saudi Arabia, and will continue to offer its services in the region under its own brand name.
In addition to this, it was also disclosed that Security Matterz will also invest in IT Security C&T's operations in Jordan, where the company offers cybersecurity services, solutions, and training in the region.
Abdulaziz Alsania, Chairman of Security Matterz expressed his delight at both the acquisition and appointment of Muntasir Bdair as the company's new COO.
Alsania said, "We're absolutely delighted to announce the acquisition which comes with the added advantage of securing the services of Muntasir Bdair as our new COO. He will be responsible for the overall development and operation of Security Matterz existing cybersecurity business and will be tasked with the responsibility of expanding its offering to include advanced cybersecurity consultancy services and training. Bdair is one of the most respected and influential figures in the information security and cybersecurity sector, and he will undoubtedly help us to solidify our status as the market leader in terms of cybersecurity services in KSA. The integration of IT Security C&T advanced consulting services will be of great advantage to both our existing and future customers."
Bdair said, "I am excited to join the Security Matterz management team and help in hiring, developing, and mentoring our local Saudi nationals team that will augment and enhance our Security Operation Center (SOC) and MSS services."