Serco Middle East has announced the launch of ExperienceLab, which is aimed at bringing end-to-end integrated experience research, design and delivery offering to the region.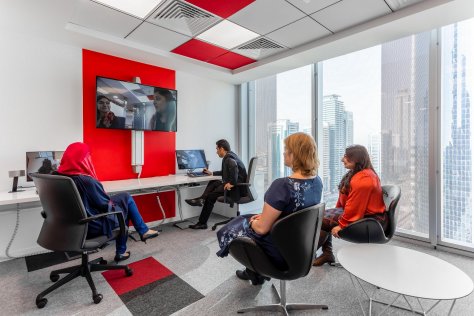 With the ExperienceLab, the company will use the latest data and behavioural insights to help clients transform their customers experiences when they interact with services and digital products in their everyday lives.
Some of the public services that will be set to benefit from the offering are airports, metros, hospitals, government divisions and universities, with clients being able to use the unique understanding of insights generated by ExperienceLab to evolve and adapt their products and services to cater towards their customer's needs. Serco is already leveraging insights and research conducted by ExperienceLab in Dubai Airports to deliver hospitality and passenger services across key passenger touchpoints.
The launch of ExperienceLab plays testament to Serco's new business strategy, which focuses on managing people, assets and data with a reinforced commitment to the delivery of excellent customer experiences, supported by an investment in technology and innovation.
Research can be conducted in context of where the service is experienced, or at the new state-of-the-art research facility. The collection and analysis of behavioural data will enable clients to transform their customers' experience by making enhancements where needed on existing services and products, and for anything new, designing and delivering exactly what the customer wants.  Serco hopes that the end result will drive a transformative change across the region to help provide world-class citizen services for those visiting and living in the Middle East.
Phil Malem, CEO of Serco Middle East, said, "We have an exciting growth plan for 2020 and the launch of ExperienceLab is an integral part of that. Acting as a wraparound to our strategy of data, people and asset management, ExperienceLab will be key to driving service excellence. Through offering a cutting edge laboratory within our Dubai headquarters, we will be able to service our clients even better through a consultative approach that directly benefits the end user."
ExperienceLab Director and Research Expert, Kristine Pitts, said, "We're proud to be bringing ExperienceLab to the region. When it comes to public services, customers need to have the best experience whenever they interact with a product and service, and ExperienceLab will enable our clients to deliver this through harnessing the power of research, data and insights. It's an exciting time for the region, and we're looking forward to rolling out this new offering."
Watch to find out more!